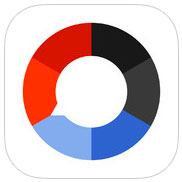 NPR last week launched a mobile app that gives modern listeners a new way to access personalized radio content.
NPR One provides mobile device users a stream of news stories based on their preferences. They can curate a playlist of their favorite NPR podcasts — such as Fresh Air, for instance — as well as stories aired on their local public radio station.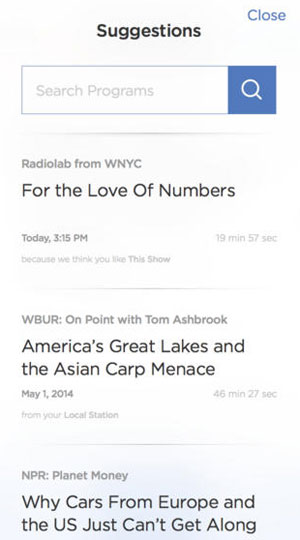 The app, which is available for free for iOS and Android, is designed to work better the more the user listens and provides feedback. Users can mark stories as "interesting" or share them with friends, giving NPR a better idea of exactly the kind of stories they want to hear.
Within the app, they can skip, rewind or pause broadcasts, as well as search for specific NPR shows, stations, or news from a certain place.
NPR already offers NPR News, a mobile app for iOS, but NPR One is designed to be a more personal radio feed.
It was a huge undertaking for NPR to offer this kind of personalization, but it appears to be worth it, said James Cridland, a radio consultant and futurologist.
"What's interesting to see is that NPR have seamlessly incorporated local programming into this app, recognizing the power of good, local, relevant content," he told TechNewsWorld. "With 268 different NPR members and over 800 stations, this is a really ambitious project, yet it works well."
Reaching Beyond NPR Fandom?
One major issue NPR may have to contend with regarding the app is fragmentation — a big burden for a radio organization that relies on public funding, said Dan Spice, vice president at The Lund Consultants.
"The real downside to such an app is the more fragmented audience that may not be properly measured in ratings and development costs," he pointed out.
Another big challenge for NPR is reaching a new audience, said Cridland. Winning new NPR patrons would be a huge plus for the app, as without those gains, it will amount to just another platform already-loyal listeners can enjoy.
"The challenge will be ensuring that it isn't just used by NPR super fans, but by people who have historically shied away from the output of their local NPR station — output that can be frustratingly inconsistent," Cridland pointed out.
Radio for a New Era
The app is a great way to help radio stay current in today's world of digital entertainment, said Spice. Radio long has been overshadowed as the primary news medium, but it has been a resilient form of media, thanks to its ability to adapt to the changing needs and lifestyles of content consumers.
"Phones, tablets and iPads are the de facto remote control, allowing access whenever and wherever that consumer goes," Cridland observed. "Such apps are key to serving audiences in migration. Being able to listen to saved content is a great advantage for the user."
NPR recognizes that today's radio listeners want to be able to control what they hear — a realization that will help it stay relevant in this evolving space, he added.
"It's interesting to see this launch on the same day that Swell got bought by Apple," Cridland pointed out. "I think both companies — NPR and Apple — understand that the future of personalized radio is radio — not just a mindless music jukebox."