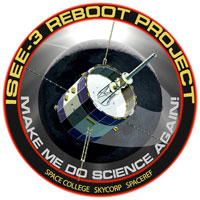 A group of scientists and engineers have their sights set on re-establishing communication with a long-abandoned satellite, and NASA has given them the thumbs up to pursue the mission.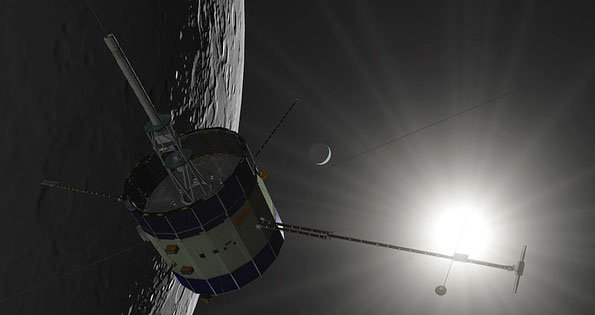 The agreement is the first of its kind. The group is attempting to reboot the International Sun-Earth Explorer, or ISEE-3, a satellite originally launched in 1978 to collect information on the solar wind that streams toward Earth. The craft completed that mission in 1981 and got a new name and assignment. As the International Cometary Explorer, it was used to study two comets.
Following that mission, the satellite continued to orbit the Earth and is now approaching the closest point it will be to Earth in more than 30 years.
NASA didn't have the funding to attempt to re-establish communication with the ISEE-3, but a team of scientists, programmers and engineers at Skycorp didn't want the craft — and the knowledge it carries — to be lost forever. It plans to re-establish contact with ISEE-3, maneuver it into its original orbit, and use it to collect more information about solar wind.
The team used crowdfunding site Rockethub to raise more than $147,000 toward completion of the mission. The original funding target was just $125,000, but the team is hoping to hit the $150,000 mark by Saturday, when the campaign officially ends.
The public outreach and education effort is being led by the newly formed nonprofit Space College.
Thumbs Up From NASA
Along with the crowdfunding dollars, the mission now has NASA's blessing. The agency announced this week it had issued Skycorp a Non-Reimbursable Space Act Agreement, which allows the team to attempt to contact the satellite. If that's successful, Skycorp has NASA's authorization to command and control the craft.
With the agreement from NASA in place, the team must proceed quickly. The window of opportunity to get in touch with the craft and complete the orbit-change maneuvers closes in mid-June. If Skycorp fails, it could be another 30-40 years before the craft is once again as close to Earth.
Test Drive
This is a good opportunity for experts outside of NASA to take the reins, especially in a time when budgets are being cut and the agency's focus is on other missions, said Brian Shiro, president and CEO of Astronauts for Hire.
"This is significant because it helps extend the resources of NASA," he told TechNewsWorld. "Funding dollars are limited, and if NASA hadn't partnered with an outside group, this opportunity would have slipped away. At least now there is a chance for rescuing the satellite and putting it to good use again. It's win-win for everybody."
That kind of teamwork can't be taken lightly, though, said Victoria Coverstone, professor of aerospace engineering at the University of Illinois at Urbana-Champaign. NASA's approach here is a good way to keep the stakes relatively low and explore how future partnerships could work.
"This is a safe way to let someone outside of NASA have a test drive," she told TechNewsWorld. "They're given a safe and operational vehicle, a user manual, and a great learning platform to take on an expert role."
Fingers Crossed
The best-case scenario for this test drive would include ongoing communication with the satellite, said Coverstone.
"I would say active communication back down to the ground station, a successful maneuver to change the satellite's orbit, then having the craft active for a long period of time would be a great outcome," she noted. "Universities could schedule time on for classes. It's a great resource for learning, and people are pretty creative. We'd get some good ideas and more proposals."
If that's the case, the partnership could lead to further collaboration between scientists, engineers, programmers and even ordinary citizens outside of NASA, said Jonathan Lunine, director of the Center for Radiophysics and Space Research at Cornell University.
"Citizen scientists have become more and more involved in space science in a number of ways, from donating home computer processor time to SETI, to searching for exoplanets using an online data analysis software package, and now to reawakening a long dormant satellite," he told TechNewsWorld. "The more the public can get involved in space — and new technologies will allow more ways to be involved — the better."