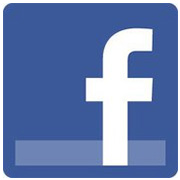 Stefani Germanotta might be one of the most popular music performers today but many people still have to think a moment before they realize she's Lady Gaga.
Recognizing this, and the plight of other people who prefer to use nicknames — or perhaps a blog name — Facebook is putting in place an account verification mechanism for subscribers with a large number of friends.
Facebook's policy up to now has been to require all users to sign up under their real names. The new system will allow some users to submit a government ID for verification. Then they will be allowed to prominently display their nickname or alternate name — such as a maiden name, for instance — in their timelines. Their official name must also be a part of their timeline, though.
Fraud and Other Factors
Unlike Facebook, Twitter lets people sign up using whatever handle or name they choose. However, it also offers an identity-verification system. Twitter's process came under scrutiny earlier this year, though, after someone hijacked the name of Wendi Deng, wife of media mogul Rupert Murdoch, and sent out tweets pretending to be her.
In general, social media networks have been focusing more on the issue of verification for popular or famous users, Gabe Donnini, data solutions engineer at Chitika, told TechNewsWorld. In fact, Facebook's new policy of allowing famous users to sign up using a nickname was likely developed, in part at least, to get them to show a government-issued photo ID that will ensure they are who they say they are, he said.
The fraudulent use of names is becoming a concern among all social networks, Donnini said — and it is not limited to globally recognized artists such as Lady Gaga. Prominent people, perhaps businesspeople or local politicians, have also found their identities swiped on social networks.
There have been spoofing incidents affecting entire compaanies, such as in 2010, when someone used the handle "@BPGlobalPR" to send out mocking tweets in the wake of the oil spill crisis in the Gulf of Mexico.
"Facebook, Twitter and Google+ are all taking steps to keep fraudulent users off of the site," Donnini said.
What About Google+?
Another famous spoof occurred on Google+ Pages last November, when someone set up a fake Bank of America page that ridiculed the institution's mortgage-lending and foreclosure processes. It was reportedly up for an entire week before Google took it down — raising doubts that the then-new network had sufficient safeguards in place.
"Google+ doesn't have an official verification policy," Donnini said, "but they have been verifying user accounts on their site."
Not a Fan of Transparency
Not everyone is a fan of complete transparency, though — and it is not because they have a nefarious intent.
The use of pseudonyms can lead to more honest, interesting and deep conversations, Anjelika Petrochenko, general manager at LiveJournal, told TechNewsWorld.
"It allows users to be their true and authentic selves and gives them the opportunity to talk about and share experiences without fear of reprisal," she said. "Furthermore, it provides a safe haven for those in need of an outlet to discuss sensitive issues, and it gives users more incentive to share opinions around a broader range of topics."
Easy to Bypass
While the trend may be toward more transparency, the reality is that people can easily bypass such safeguards.
"My nephew, Guy Palmer, was able to set up his Facebook page as 'Geeyouwhy Palmer,'" Charles Palmer, executive director of the Center for Advanced Entertainment & Learning Technologies at Harrisburg University of Science and Technology, told TechNewsWorld. "Take a look around the site and you'll find lots of people already personalizing their name and URL with creative misspellings, alliterations, and anything else they can think of.
Celebrities, of course, have their own issues, he added — although offering them a special narrowly tailored option could create some resentment, depending on how widely defined "celebrity" becomes under Facebook's rules.
In fact, I'm really surprised that Facebook is going to change its policy, but this could be a sign of many more changes as they go public," Palmer said.
Facebook did not respond to our request to comment for this story.