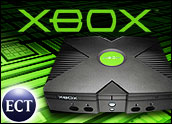 Microsoft announced today an offer to replace the power cords on 14.1million Xboxes worldwide because they can overheat, causing smoke and firedamage, the company said.
The affected game consoles were made before January 12, 2004, except in continental Europe, where the cutoff date is October 23. 2003.
Microsoft has sold about 20 million Xboxes in total.
Small Portion Affected
Fewer than 1 in 10,000 Xbox owners have reported the problem. Most of those that did report damage said that it was limited to the console or the tip of the power cord at the back of the console.
"We consistently monitor return and warranty data from our customers and evaluate consoles that have malfunctioned," said a Microsoft spokesperson who asked to remain anonymous. "If we start to identify a trend, we'll ask a team of engineers to try to pinpoint exactly what's going on and to determine whether it is a problem that needs to be fixed and how to fix it."
In this case, the engineers determined that the problem demanded attention.
"This is a preventative step we're choosing to take despite the rarity of these incidents," said Robbie Bach, senior vice president of Microsoft's home and entertainment division, said in a statement. "We regret theinconvenience, but believe offering consumers a free replacement is the responsible thing to do."
Microsoft said it decided on the recall because seven people reported that they burned their hands and 23 said the failure caused smoke damage or minor damage to a carpet or entertainment center.
No Big Deal, Analyst Says
The issue is unlikely to cause a ripple in the console's popularity, one analyst said.
"I had never heard of the problem and it sounds extremely minor. I can't imagine it having any effect on the Xbox business," David Cole of DFC Intelligence told TechNewsWorld.
Consumers can order a replacement cord, which will take two to four weeks to arrive,at www.xbox.com or by calling (866) 271-0450 in the United States.
"There probably won't be a huge rush to replace power cords. I know from my personal experience I am not that concerned," Cole said.