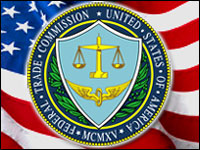 The Federal Trade Commission hopes to nip facial-recognition problems in the bud before things go too far. The agency offered guidelines for companies developing the technology in a staff report released this week.
The purposes for using facial recognition tools range from identifying a criminal or fugitive to displaying a highly customized ad that might even state thetarget's name.
One such example, cited in the FTC staff report, is an ad that calls out, "John Anderton… You could use a Guinness right about now."
The fictitious ad appears in the film Minority Report when the main character, played by Tom Cruise, walks past an electronic billboard.
While the above scenario is science fiction, the days when corporations advertise in that manner are likely not too far in the future. Social networking sites, retailers, outdoor advertisers and other businesses are already busy honing facial recognition technologies to leverage marketing practices.
The FTC did not respond to our request to comment for this story.
Ask and Tell
Focusing primarily on privacy, the FTC report recommends that companies inform consumers about their activities involving facial-recognition technologies and their intended uses.
The report advises companies to secure collected data so that it cannot be hacked, hijacked, leaked or stolen. It also suggests companies set up policies for data storage or deletion. For example, when a consumer unsubscribes from a service or discontinues membership in a social network, photos and attached data should be deleted.
Using facial recognition technology in sensitive areas such as bathrooms, health centers and areas where children gather should be prohibited, says the FTC.Consumers should be alerted when a company is using facial recognition technology, and controls should be implemented allowing them to opt out.
Protecting privacy in the digital era has become a hotbed of controversy, with consumer advocates and government officials calling for guidelines — and possibly regulation.
"We have seen an aggressive pushing of the boundaries of what you might consider personal privacy when it comes to biometric data," Pund-IT Principal Analyst Charles King told TechNewsWorld.
"Especially among social network companies, there seems to be a cavalier approach to privacy," he observed. "There has been an erosion in personal privacy."
Don't Assume
However, one FTC commissioner tacked a dissenting statement to the end of the report, suggesting it tried to tackle too much.
"Although I appreciate the Staff's efforts to examine the issues surrounding the development and use of facial recognition technology, I believe the Report goes too far, too soon," wrote FTC Commissioner J. Thomas Rosch.
Some best practices can be implemented, acknowledged Alan Webber, principal analyst at the Altimeter Group — but he essentially agreed with Rosch.
"I think it might be a little far, too soon," he told TechNewsWorld.
Instead of coming up with scenarios, the authors should have spentmore time identifying where to place regulations down the road, Webber suggested.
"I wouldn't have gone quite as far as the report did," he said. "One of the things I'd like to have seen is the development of signposts — that when the technology goes that far, we need to put up a regulation. Instead, we've made a lot of assumptions about the future and tried to place recommendations around that."
Toothless Half-Measures
At the other end of the spectrum, Jennifer Lynch, an attorney at the Electronic Frontier Foundation, said the guidelines were too weak.
"I think it's great to have some guidance, but it really doesn't go far enough. None of this is enforceable, and the report makes that clear," she told TechNewsWorld. "There are some issues the FTC isn't ready to take on."
The possibility of misuse is another concern raised by Commissioner Rosch in his dissent.
That's likely to happen, warned Altimeter Group's Webber.
"Nothing says that there's been misconduct," he acknowledged, "but do we wait for somebody to be injured before we put practices in place?"
Facial-recognition technology "will be misused in the same way cookies are misused," he predicted. "It's a matter of time."