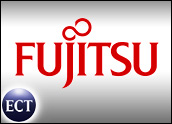 Fujitsu Computer Systems unveiled two new models in its notebook line that come with something special — solid-state hard drives that make the computers more durable for work in the field, according to the company.
The two machines, the LifeBook P1610 and the LifeBook B6210 touchscreen, ultra-portable models are now available with either 16 GB or 32 GB drives that store data by using flash memory rather than traditional hard drive technology. These systems are also available with traditional hard disks, as well.
The LifeBooks are also what are known as "convertibles," meaning they can be used as tablet PCs or notebooks.
Flash Storage
The allure of creating notebooks with flash memory — already popular with handheld devices such as smartphones and MP3 music players — has taken off in recent months as the flash drive prices have dropped while storage capacity is on the rise.
Overall, flash drives are considered more reliable and durable than traditional hard drives, able to take the greater pounding necessary for use in the construction, aviation, healthcare and other tough environments for portable computers, according to Rob Enderle, principal analyst with the Enderle Group.
"The closer in price per any given capacity, flash wins every time," Enderle told TechNewsWorld. A hybrid drive being used in some notebooks will likely bridge the gap between traditional hard drives and the complete user adoption of flash drives, he added.
Mobile Workforce
In addition to providing significantly more durability and data protection than traditional hard disk drives, there are no moving parts to fail or heads to crash, according to Paul Moore, senior director of mobile product marketing, Fujitsu Computer.
"On-your-feet workers need to protect their tools without interfering with the product's usability or adding significant cost," Moore said. "By offering [solid state drives] along with rugged cases, Fujitsu provides a superior solution for environments where rough handling of notebooks is inherent in the workplace."
Lightweight and Reliable
Most customers of Fujitsu LifeBooks are in industries where workers need a lightweight but durable and mobile computers, according to Enderle. "The aviation and petrol business are big users of the drives," he added.
"In a few years, everybody's going have these," said Enderle.
Samsung, Micron Technology and other flash memory producers are developing comparable notebooks; even Apple is thought to be developing a flash-based notebook and Intel says it will embed flash storage on motherboards as part of the next-generation Centrino notebook platform, which is expected in the second half of 2007.