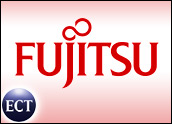 Fujitsu showcased its additions to the high-end server world today, the PrimeQuest 480 and PrimeQuest 440, built on Itanium 2 chips. The servers will be released in June with Red Hat Linux, but Fujitsu said it will offer a version running Novell/SuSE Linux as well as Microsoft Windows Server 2003 Datacenter and Enterprise editions in September.
While Fujitsu aims to position itself as an alternative to IBM and Hewlett-Packard Unix systems, one analyst said the release may have unintended benefits for HP, which has staked its future on Itanium.
"It makes Itanium a bit more of a multi-vendor processor, which is probably a net-positive for HP," Gordon Haff, senior analyst, Illuminata, told TechNewsWorld. "HP is very much dependent on Itanium for high-end systems business. It's in their best interest to have Itanium seen as industry standard as opposed to the chip that Intel does for HP."
Highly Reliable
The PrimeQuest 440 can accommodate up to 16 processors; the 480, up to 32.
"Fujitsu has proven they can build high-end systems with their SPARC line [designed in an alliance with Sun]," Haff said. "It has some fairly innovative reliability features, and given Fujitsu's track record, we can take them at their word [that the features perform]."
Those features include what Fujitsu calls System Mirror, which allows the creation of a mirror processor and memory within a difference processor and memory. Doubling up means that if one fails, the system continues to run. Flexible I/O gives administrators the tools to redirect input-output resources.
Lacking Virtualization
Haff noted that the system does not offer the partitioning and virtualization options of HP's high-end Superdomes, which he called the PrimeQuest's main North American competition.
Perhaps the real question, however, is how big of a market there is for mission-critical Linux and Windows systems.
"What they're betting on is that although it may be a smaller slice of the pie, there will be enough high-margin Unix out there for them to enjoy some success," Haff said. "We've seen some growth of Windows or Linux into some larger environments. Fujitsu doesn't need to sell a large number to achieve what they would consider success."