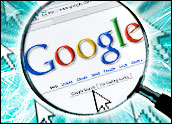 Google is a company that's always in Beta, goes the joke, but there's some truth to it. The company began its latest search field trial a few months ago, and it just added a few new capabilities to make it more interesting: the ability to search for personal information stored in Gmail and Google Drive, such as reservations, recent purchases and package tracking.
The test mirrors the capabilities of Google Desktop, which was discontinued last year. It returned search results from emails, files and objects on a user's computer rather than the Web.
"Search should help you find the answers you're looking for quickly, whether it's from an image, a video, a news article, or an email you received a few weeks ago," Google said in an email provided to TechNewsWorld by spokesperson Roya Soleimani. "Search results should be really universal and include not just results from the public Web, but also your own personal stuff that is available to you. This may help you, for example, find messages and content that hold the best answer for your search on Google even if you don't realize you already had it on Gmail."
Details on the update are posted on Google+. Google is still accepting participants in the field trial.
Constant Reinforcement
"This is sort of the reinvention of Google Desktop, in the cloud," Greg Sterling, founding principal of Sterling Market Intelligence, told TechNewsWorld.
When Google first began its test, users were able to search for flight information, among other details. New enhancements let users look up online purchases, and track packages through the shipping process. Similar functionality has made its way into mobile through GoogleNow, which allows shipping information automatic tracking of shipping information once it becomes available.
Google Desktop eventually became integrated into search, which is likely what will happen with the functionality currently being tested in the Gmail field trials.
"This is part of their constant experimentation and tweaking in search," said Sterling. "This is not going to create this giant sensation, but people may notice it gradually and find it useful."
While the field test is being conducted among an opt-in group, the search giant typically tests features across its platform before making them a part of Google's broad offering. Many features, such as calculator, weather and other tools often go unused, Sterling pointed out, but Google continues to add features in an effort to increase engagement among its users.
"Everything that Google does that's more interesting helps reinforce people's usage of Google," said Sterling. "They are constantly experimenting and expanding. They are trying to enhance the user experience, but also to engage users and tie it across all screens."
The ability to search Gmail and Drive for data, emails and files is useful, but Google may be using the data, anomalously, to feed other services.
"All of this is really designed to at once get a better picture of what people are doing and build more tailored experiences," Sterling said.
The Privacy Bargain
Those tailored experiences have some people concerned about privacy.
"The idea of driving kinetic meaning from emails involves some understanding of what's in the email," Roger Kay of Endpoint Technologies Associates told TechNewsWorld. "A lot of privacy people are concerned at how Google is looking at that information."
In this case, usefulness may outweigh concerns, he said.
"There's a good reason for Google to want to do it. There's a good reason for users to want that capability for themselves. Encouraging users to make use of these functions helps Google do more with this data, like provide information for advertisers," Kay pointed out.
Many users are already resigned to letting a certain amount of privacy go in exchange for services.
"I think many people have already made that devil's bargain with Google," Kay observed, "where they are ready to give up some sort of privacy in order to get better results."