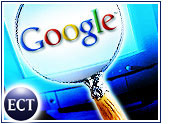 Google added to its big picture today with the release of Picasa 2 photo management software. The search engine company is giving away the new release, a major upgrade from the first version, which it acquired when itpurchased its developer, also named Picasa, in July.
Picasa 2 is available for download from the Google download site.
It offers tools for searching a PC for images and editing and sharing them. When Picasa 2 opens, itautomatically finds all pictures on the computer and sorts them by date. Theinstant messaging feature, Hello, allows users to send photos directly fromPicasa.
Expanding Business
Google has been branching out from its roots as a search engine company, most recently introducing blogging software in May.
"Google has a really interesting play away from Internet search. Given the amount of multimedia content that we expect consumers to be downloading, storing and aggregating in the next few years, the ability of them to moreeasily find, edit, personalize and share this content is going to be critical," Kurt Scheff, principal analyst at Parks Associates, told TechNewsWorld.
The software offers many of the same features as Adobe's Photoshop Elements and Microsoft's Digital Image Suite, which both cost about $100.
Good Planning
Scheff said he believes the offering is a wise move by Google. Picasa 2 comes with filter effects, colors and lighting adjustments, red-eye removal, cropping and straightening tools. Photos can be burned onto a CD or DVD orsaved to an external drive. They can be printed on home printers in standardsizes or uploaded to photo sites such as Ofoto, Shutterfly, Snapfish andWalmart.com, where they can be printed in many sizes and formats.
"A company that can solve the complexities associated with thechallenge of a plethora of content stored on drives and sites both insideand outside of the home is going to have a terrific business in the next fewyears," Scheff said.
The program is available for PCs running Windows 98 and higher and InternetExplorer 5.0 and higher. It does not work with Mac OS. Apple offers itsown photo management program, iPhotos.