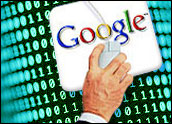 Not even 24 hours had passed following Google's sneak preview of its new social networking initiative — Google+ — before the grumbling began.
Briefly, one of the key features of the service, which is still in field-test mode, is +Circles, which allows users to group people into different classes or categories such as work friends, family and so on.
As people and reporters started playing with the features, it became clear that these Circles are hardly inviolate: Items can be shared! They can even, conceivably, be made public.
Calm Down
Google's response to the inquiries about the resharing is essentially, "calm down."
Google+ is currently in limited field trial and the company is actively listening to feedback from testers, according to a statement provided by spokesperson Chris Gaither.
"Prior to launching the product, we may make adjustments to the system in response to this feedback," it says.
In addition, there are safeguards against indiscriminate resharing, Gaither told TechNewsWorld. There is an option button on the right hand side of the post that provides choices, one of which is to disable the resharing functionality. If that is clicked, the share button is not available to recipients.
Also, Google + does not allow blind resharing — if someone does share an item, the original poster is informed of it.
Finally, the poster has the option of making a post public or limiting it to a select few people — perhaps even smaller than a +Circle.
Do People Really Care About Privacy?
The fuss, which began with an editorial in the Financial Times, seems like much ado about very little — at least compared with privacy offenses involving other companies. There have been numerous reports of advertisers privy to customer information in competing networks, for instance. Could it be that Google is being held to a higher standard, perhaps because of its inauspicious first foray into social networking with the reviled Buzz?
Maybe, maybe not, said Robert Siciliano, CEO of IDTheftSecurity.com. Sometimes such "outcries" are just the voices of a few privacy advocates that become magnified.
In fact, most people's thoughts about privacy can be found far on the other end of the spectrum — the I-don't-care end.
"Really, I don't think people care about privacy at all," Siciliano told TechNewsWorld. "It is just a hot button, newsworthy issue that gives journalists something to talk about."
The public doesn't care, he flatly said. People will give up all of their information for a 30 percent discount off a pair of shoes.
"We are sharing everything and anything about our status, routines, where we are, what we are eating. We just don't care about privacy," insisted Siciliano.
Data Breaches
Among those who dissent from that point of view is Paul Stephens, director of policy and advocacy for the Privacy Rights Clearinghouse, who thinks that these questions about Google+ are symptomatic of a growing realization among people that privacy does matter.
"I think with all the data breaches lately, the expansion of social networking activities and types of information that social networks are collecting and disclosing to third parties, it has finally sunk in for a lot of people the limited extent to which they have privacy," he told TechNewsWorld.
"As a consequence people are beginning to demand it," Stephens said, "whereas before they never thought about it."