After nearly two years of research, testing and developers-only access, Google announced Wednesday that consumers would finally be next to view the world through Glass, the company's augmented-reality glasses project.
Those users can participate, however, only if they are the winners of a social media-based contest. In the meantime — perhaps in order to whet consumer appetites for "Glass," as it is now called — Google also released a video that shows Glass capabilities as seen from a user's point of view. Those capabilities include voice activation for video recording, photos, image sharing, text messaging, navigation and weather updates.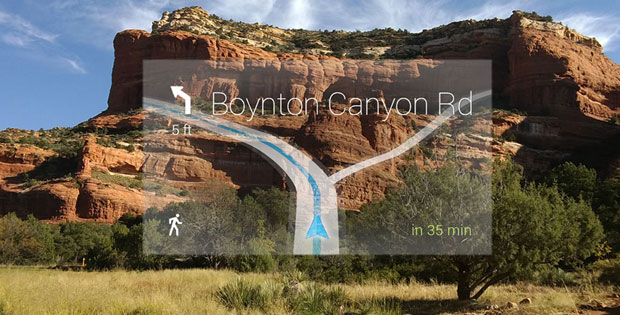 To win a chance at Glass, entries must use no more than 50 words on either Twitter (#ifihadaglass) or Google+ to tell the company what they would do if they had a chance to use the glasses. Videos no longer than 15 seconds can also be entered. Even if their entry is chosen, winners will still have to pay US$1,500 to try the glasses.
Up until now, Glass has only been eyes-only for developers who were working on apps and functions for it. "Very few developers," Jeremiah Owyang, industry analyst at the Altimeter Group told TechNewsWorld. "The developer program hasn't fully kicked off yet."
Through the Looking Glass
The video released by Google shows off the user interface. A camera records every moment with hands-free functions via voice control through bone conductivity, and the commands can trigger connected data such as weather and GPS driving directions.
"To me the video was a much more polished demo of what we saw at the Google IO conference," Chris Silva, industry analyst at the Altimeter Group told TechNewsWorld.
At Google IO, the main feature demonstrated was the camera. "Here we thought we could do all these great things with Glass, then it ended up being an extension of our smartphone camera," Silva said.
The video released by Google shows a few more functions that Glass is able to perform. "It seems like there is a lot of user invocation services," Silva added. Many of the functions shown were reactive technology with users giving voice commands: "Take a picture," "Look up directions," etc.
The new video, however, falls short of Silva's expectations that Glass might be more autonomous. "I would have expected a little bit less of the demo invoking user behavior vs. Google Glass doing autonomous actions," Silva said, using an example of the glasses reminding users of an upcoming appointment and then giving driving or walking directions to get there.
Glass in Public
Google is not saying how many pairs of Glass the company is offering in its contest. "That's more of a marketing play. You have to plus-one on Google," said Owyang.
Google' s plan is to get the product in the hands of early adopters and build a test audience. "There are groups of folks who love to be the first to have something, like to brag about it, and become advocates," Rob Enderle, principal analyst at the Enderle Group told TechNewsWorld. "They have people paying to be beta testers."
Early adopters are the target market for Glass at this stage, but Silva said there may not be a specific user in mind once it's available to everyone.
"Looking at the way I see marketing this, Google wants anybody who wants to be connected," he said. "This is the next step for what connectivity looks like. There is no demographic, aside from people who want to part with $1,500 for an accessory."
Those who are willing to pay that sum to take part in what Google is calling the Glass Explorer program will also have to pay to visit a company office in New York or the Bay Area.
"I'm guessing that has something to do with hands-on training. Sort of like picking up your Tesla. Setting up your experience as positive as it could be," said Silva.
Even with a high price tag of $1500, "I think it's safe to assume that Google doesn't need a lot of money from us," Owyang noted. "It's really about trying to insure there's commitment."
The Coolness Factor
Google on Wednesday also introduced the available colors for Glass. The augmented reality lenses will be in charcoal, tangerine, shale, cotton and sky.
Bright colors may play into the coolness quotient, said Owyang, but that doesn't mean that people will think someone wearing Glass is cool. "Take a look at the marketing of this. They're trying to make it really hip and not dorky," he said. "The crowd that's going to be on the street, the developers, are not the hip model."
Glass will not suffer, however, from a few dorky users. "This product will be so popular that people will want to bid it up on eBay. Celebrities will want it," Owyang said. "This product will be so hyped that people will want it."