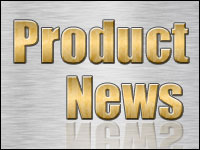 An Alaska technology company hopes to hit the market with the world's first laptop boasting two identical 15.4-inch displays by the end of this year.
At nearly 12-pounds and equipped with two 15.4-inch screens and a full-sized keyboard, gScreen's planned US$3,000 Spacebook series definitely doesn't track the "smaller is better" ethos prevailing in the notebook space these days.
However, it could have a place in the high-margin world of desktop replacement notebooks, especially for engineers, graphic designers and others who require the additional display space, Rob Enderle, principal analyst for the Enderle Group, told TechNewsWorld.
"Whether you're talking about enginers or graphic designers, you're talking about a market that has money and is dissatisfied with the mobile products they have to choose from," he said.
Who's gScreen?
gScreen, which has yet to field a product in the market, is a relative unknown in the tech field.
The company did not respond to requests for comment on the upcoming notebook by deadline for this article.
However, its Web site states that it is currently developing a rugged dual-display notebook called "the Titan" for the U.S. Navy.
It hopes to have its Spacebook series on the market by the end of the year, according to a July posting to the company blog.
Spacebook Specs
The first entry is expected to run on an Intel Core 2 Duo P8400 processor, 4 gigabytes of Ram, and an Nvidia GeForce 9800M GT video processor in its base configuration. An optional Quadro FX 1700M graphics setup will be available.
The basic setup would make the device an interesting choice for power gamers, Enderle said.
The addition of Quadro video capabilities would push the device into the performance range sought by engineers or designers, he added.
What's the Market?
The company's Web site doesn't offer any specifics as to who might be interested in such a big laptop, but discussion on the company blog of offering a bundle of free software hints at at least one possible market.
In addition to browsers and free security suites, the company indicates it's thinking about including the freely available 30-day trial of Adobe's CS4 suite in its offerings. That suite is the industry standard for graphic design and widely used by Web designers, as well.
The Other Dual-Screen Notebook
gScreen's line is not the first notebook with dual-screen capability.
Lenovo markets a laptop in its W series with a 17-inch main display and a retractable 10.6-inch side display and a built-in digitizer pad.
That device, which is currently priced at $2,099 on the Lenovo Web site, is primarily meant for engineers, Enderle said.