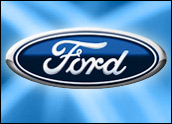 Spend a few minutes at Microsoft's Hohm Web site, enter a few details about your house, and it will spit out a series of recommendations about how best you can reduce your energy consumption, and maybe save some money in the process.
Next year, it will be able to help some car owners to manage the power consumption of their vehicles, as well.
Ford and Microsoft are partnering to bring the Hohm application to electric vehicles, beginning with the Ford Focus, the companies announced Wednesday.
While details are sketchy, the companies say Hohm will help owners figure out the cheapest time to recharge. The system should also help utilities concerned about increased demand from the coming generation of plug-in hybrids.
The application's vehicle interface is still under design, but information such as estimated electricity rates, cost to charge and time to charge are the sorts of details likely to be included.
It's unclear whether the application will let users manage the charging process remotely.
Emphasis on Conservation
The announcement comes at a time of increasing focus on getting more electric vehicles on the road in the U.S., as well as increasing focus on using technology to help energy consumers conserve. President Obama has set a goal of having 1 million electric vehicles in use by 2015, and he has championed the idea of a smart grid that allows consumers greater control over their energy consumption.
Applications such as Hohm are on the vanguard of that effort.
Hohm and Google's PowerMeter are energy information display applications that allow homeowners to track their consumption, spot anomalies, and find ways to reduce what they use.
Both offer customers of a select few utilities a way to get automated feeds of their energy usage. More such partnerships are supposed to be on the way.
In Hohm's case, consumers whose providers don't offer automated feeds can enter their monthly consumption manually — information that Hohm uses to make recommendations on reducing energy use, such as adding insulation and properly configuring computers to use low-power states when not in use.
E-Vehicles Big Power Users
Applications designed to help save money on electricity are popular with consumers, according to Pike Research, which studies green technology issues. Fifty-two percent of survey respondents said they would be interested in applications such as Hohm or PowerMeter, the company found, and 66 percent said they'd be willing to pay for such a service.
Finding ways to wring the most juice of out electric vehicles will be an important consideration for owners and utilities alike.
Owners are likely to pay a premium to purchase electric cars, and they will immediately become one of the top electricity consumers in their homes — in some cases, more than the summertime power draw of the air conditioner and water heater combined, according to the Electric Power Research Institute, a utility-funded organization.
The upcoming Chevy Volt, for instance, is expected to increase the energy draw of the average U.S. home by 13 percent. The Nissan Leaf comes in at 19 percent, according to EPRI, which didn't provide figures for the Focus.
That would come to an annual cost of between US$190 and $278 to consumers. That compares to $151 to run a refrigerator for the year or $228 to run the air conditioner, according to EPRI figures.
Utilities Have a Stake, Too
Finding ways to delay charging those cars until late at night will be a win for both consumers and power generators, EPRI Senior Project Manager Marcus Alexander told TechNewsWorld.
"You come home at six and want to watch TV but it's not charged up until midnight — you're not going to be happy," Alexander said. "But the nice thing about electric vehicles, and especially plug-in hybrids, is they don't need to be charged immediately."
That's good for utilities, he said. Charging vehicles late at night will generate demand during what is typically a slack period for power generators, helping them keep expensive plants humming around the clock and potentially reducing electricity costs.
It also could cause problems, though, at least in the long term.
Plug-in vehicles will require lots of energy over a long time — more than double the peak demand of the average household in summertime San Francisco, according to EPRI. That could result in blown transformers if several neighbors bring home electrics.
It's not likely to tax overall power generation capacity, however, as Microsoft and Ford suggested in announcing the Hohm iniative.
"The demand is widely distributed," said Alexander. "It's not as big of a problem as often stated."