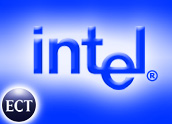 Intel is reportedly set to divulge more details of its switch from its current microprocessor architecture to a fuller use of the chip giant's Pentium M mobile platform, which affords Intel the energy efficiency and lack of heat its previous transistor-heavy processor platform did not.
The company will detail the next generation of Intel chips at the upcoming Intel Developer Forum (IDF) in San Francisco, according to published reports, and industry analysts indicate the company is likely to tout its dual-core and multi-core processor path, which is a switch from the chip maker's original roadmap that continued increasing transistors and megahertz, but also consumed more energy and produced more heat.
"We're seeing a shift from Moore's law, going [away] from megahertz … whereas now they're getting faster processors through more cores," Gartner research vice president Martin Reynolds told TechNewsWorld.
No More NetBurst
Published reports indicate Intel will soon highlight its new Pentium M-based architecture, originally intended for the company's mobile computer chips, but now expected to become the basis of the latest line from the company.
Intel's NetBurst architecture, part of its Pentium 4 and Xeon desktop and server processors, will reportedly fall by the wayside as the company focuses on power and heat issues as much as performance.
Other IDF discussions will reportedly center on the company's WiMax plans and the chip maker's efforts to improve interoperability between mobile phones and notebook computers.
M for All
The announcements and details expected at next week's IDF represent the fruition of the change Intel made over the last year, Reynolds said, from "squeezing transistors onto chips for performance" to the Pentium M platform, already designed for low energy consumption and heat.
Reynolds said that while the mobile chip from Israel has performed well for Intel, its energy efficiency was by far the biggest advantage, particularly when applied with two or more processor cores.
Intel is likely, the analyst added, to enhance the M platform with other advances — 64-bit, virtualization, processor management capabilities — and extend the architecture to all of its mobile, server and desktop processors.
Continuing With Cores
Reynolds also predicted the concentration on cores to continue, as Intel and rival AMD attain greater processor performance by adding processor cores. The analyst said the industry — now able to get dual-core chips — is likely to see four processor cores per chip by 2008, and as many as 8-16 cores per chip by 2010.
Software advances will be pushed by the developments in hardware, according to Reynolds, with more and more programs that take advantage of the multi-core power of the chips being produced.
"There's some dual-core [software applications], but at the moment it's narrow," Reynolds said. "They'll have it very, very broad as we move into the next year. I expect to see more multi-core software this year."