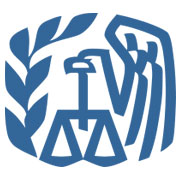 The ACLU has raised a disturbing possibility after reading 247 pages of records it obtained from the Internal Revenue Service via a Freedom of Information Act request: The agency may be reading taxpayers' emails without a warrant.
The IRS was told not to do this after a 2010 appellate court ruling in United States v. Warshak that resulted in the court throwing out 27,000 emails the IRS had obtained without a warrant.
However, the ACLU now seems to think the IRS has reverted to its previous behavior — or perhaps never stopped. It made the FOIA request last year, inquiring whether the agency was getting a warrant prior to reading individuals' email messages and other private communications.
The IRS apparently has not been heeding the court's directive, the ACLU said in a blog post, but it added that it was not entirely sure.
Very Old Legislative Infrastructure
At the heart of this story is the Electronic Communications Privacy Act (ECPA), which, as the ACLU noted, is hopelessly outdated. Last month, The Electronic Communications Privacy Act Amendments Act of 2013 made its debut in the U.S. Senate. If passed, it would provide stronger privacy guarantees for email.
The legislation calls for the government to get a search warrant before gaining access to email or other digital communications. Individuals for whom a search warrant was obtained would have to be notified and given a copy of the search warrant. The bill also eliminates the "180-day" rule that calls for different legal standards for the government to obtain email content depending upon the age of an email.
Whether this allegation by the ACLU spurs that legislation along remains to be seen.
"The recent questioning of the IRS email searches are another example of an ongoing debate in the industry: Is email ever considered private?" Mimecast CEO Peter Bauer told TechNewsWorld.
"Following the recent House hearings on the Electronic Communication Privacy Act, protecting email through the Fourth Amendment has raised many red flags for both government organizations and citizens," he noted. "[Guarding] any person, house, or documents against unlawful searches is a part our rights, and if the IRS is conducting these unlawful searches, measures need to be taken to protect email in-boxes."
Certainly little argument is needed that laws regarding digital communications are crying out for an update.
"The federal Stored Communications Act was passed in 1986 to try to address that new-fangled technology known as voicemail," noted Robert Brownstone, technology and eDiscovery counsel at Fenwick & West.
"The only amendment to the SCA since its inception in 1986 was via the USA Patriot Act, which was hastily passed just weeks after 9-11 to make it easier for prosecutors to obtain from Internet Service Providers the missives of potential terrorists," he added. " The SCA's sister provision, the Wiretap Act — now Title I of the Electronic Communications Privacy Act — has barely been changed since way back in 1968, when wiretapping on phone calls was the primary concern."
Still, the possibility that changes could hinder law enforcement is one of the objections raised by the government.
Law enforcement officials do not want a search warrant requirement to apply to email, based on testimony at a recent House Judiciary Committee hearing.
The requirement to provide advance notice would allow subscribers to delete messages that might be key to an investigation, government officials have argued.
Prosecutors have tools to address that scenario, Brownstone said. "If a target destroys information at that juncture, the federal government would have a ready weapon in its arsenal — namely, the beefed-up federal potential obstruction of justice charges added by Sections 802 and 1102 of Sarbanes Oxley in 2005."
Other Challenges Ahead
Even if law enforcement manages to dodge this particular challenge, there are others in the offing.
This controversy has interesting parallels to another case in the Ninth Circuit, noted William V. Dunlap, a law professor and associate dean for research at Quinnipiac University School of Law.
"That one involves national security letters, by which the FBI obtains documents about individuals under investigation by presenting an administrative order, as opposed to a judicially approved subpoena or search warrant to an ISP or other organization," he told TechNewsWorld.
"The FBI merely has to assert that the investigation relates to national security; the government does not need to establish probable cause as would be required for a search warrant," Dunlap explained.
"The section of the USA PATRIOT Act authorizing the use of the national security letters was declared unconstitutional by a federal district in judge in California last month," he pointed out, "primarily because of the gag order that typically accompanies the letter."