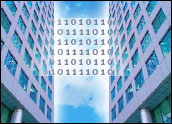 Critics are cautious about early versions of 802.11n technology developed for WiFi applications, saying these so-called "souped-up" wireless fidelity networks have poor range, uneven throughput, and have difficulty interfacing with existing WiFi networks.
Wireless manufacturers, including Netgear, Linksys and others, have rushed pre-802.11n products into the market, but seem to have been premature.
According to a new report from Oyster Bay, N.Y.-based market research firm ABI Research, responses to the technology range from simply "lukewarm" to astoundingly "negative."
Performance Problems
"While they connect at high speeds at close range, these devices' performance tends to fall off rapidly with increasing distance," said Sam Lucero, a senior research analyst at ABI. "Interoperability is neither as robust nor as seamless as it should be."
The report, a copy of which was provided to TechNewsWorld, is based on the results of a number of independent tests of the early devices, which employ multiple input, multiple output technology, otherwise known as MIMO technology. The researchers also interviewed most of the 802.11n chip makers, including Intel, Atheros and Broadcom.
The results are confirmed by other studies as well. Researchers are also warning companies to look very carefully at the new technology that may not be fully defined until six months from now, when the Institute for Electrical and Electronics Engineers (IEEE) is finally expected to formally ratify the standards specification.
The IEEE is currently finalizing the proposed 802.11n standard and will ratify the final version. Other groups are also contributing to the effort. These include the Enhanced Wireless Consortium (EWC), formed in 2005 and made up of close to 30 WiFi vendors with an interest in 802.11n products and technologies.
Interoperability is still a key topic of discussion among these groups, because there are serious doubts those early 802.11n systems will actually work with products that arrive next year.
"The whole idea behind the EWC was that they were going to provide a clear path to interoperability," said ABI's Lucero. "Vendors rushed into the market, and at least with this initial run of chipsets, good interoperability does not seem to have been achieved."
Caution Urged
Companies "should wait until the standard is ratified and WiFi certification is implemented," said the Gartner Group in a study issued a few weeks ago.
Gartner reported that vendors of early systems may be "misleading" current buyers by implying that today's products will be in tune with tomorrow's final technology.
Some developers, however, are reacting negatively to the criticism.
The Linksys division of Cisco Systems is developing a number of products for the small office and home office. These products — including the Wireless-N Gateway (WAG300N), Wireless-N Broadband Router (WRT300N) and Wireless-N Notebook Adapter (WPC300N) — are projected as the first in a line of wireless products available from Linksys, based on the 802.11n Draft Specification.
Seoul, Korea-based LG Electronics is working with Yakum, Israel-based Metalink, and said it has successfully demonstrated the integration of a chip set with wireless video transmission technology on the 802.11n format. This is said to enable video streaming throughout the home on a wireless local area network, and is also said to be central to an array of other products, like digital television, high definition television, media adaptors and digital video recorders.
"LG believes that 802.11n based technology will be widely used in the near future," said Dr. Taekil Cho, vice president at LG DTV, based in Korea. "It ideally meets the critical requirements necessary for consumer electronics grade products."