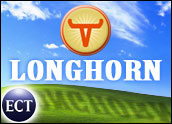 Microsoft is edging closer to a release of its long-awaited new operating system — code-named Longhorn — with the debut of two technologies expected to be included in the OS, and the announcement of a new suite of applications for next year, Microsoft Office 12.0.
"Those areas where Office has gotten richer will be in the next big release, which is coming sometime next year," said Bill Gates, founder of the Redmond, Wash.-based software giant.
Late last month, Microsoft released for developers a beta version of Avalon, its 3-D graphics technology, and Indigo, its software for building peer-to-peer networks. The releases were made on the company's Microsoft Developer Network Web site.
The company also debuted code for building applications that employ InfoCard technology — a new way for people to store passwords for online applications.
Code Released
According to Microsoft's lead product manager, Ari Bixhorn, the code releases include:
Code that improves integration with aging Microsoft technologies, MSMQ for messaging and COM + object models;
Code that helps create applications for virtual whiteboard programs, multiplayer games, and online chat for business and personal use, which works with TCP and HTTP protocol.
The company also released new applications for its 3-D graphics technology which is "designed to put control" in the hands of regular PC users, said Michael Stephenson, director of product management at Microsoft.
The code will support online video and document management tools, including Metro, an alternative to PDF, developed by Microsoft.
Despite Microsoft's recent unveilings, industry watchers said that with businesses and consumers having waited so long for the latest operating system, it may take some persuasion, not just the release of Version 12 of Office, to get buyers to purchase Longhorn when it finally debuts.
"Longhorn is a big deal for the technology industry, but it is hard to get excited about," said Kevin Werbach, a professor of legal studies at the Wharton School of Business at the University of Pennsylvania. "Microsoft has to balance new features, with the calculated decisions of corporations."
Long Lines: A Thing of the Past?
Dan Hunter, another Wharton School professor, believes that users will not stand in long lines for hours — as they did ten years ago for the release of Windows 95 — when Longhorn finally hits the streets next year. Microsoft must "make a profound difference, compared to its predecessors, and do enough cool stuff to move the product," he said.
Some experts reckon that one of the cool things Microsoft could do would be to announce new security and search features for the operating system — as search and security are the hottest areas in computing today.
"Search is what makes computers more accessible for the layman," said Thomas Lee, a professor of operations and information security management at Wharton. "The problem right now with the directory system and file folders is that it is painful to find things. Most users are not skilled at maintaining folders. Search allows you to build organization structures and find three or four paths to information."
Werbach added that doing so might also reinvigorate Microsoft's image as an innovative company, an image which took a profound beating, rightly or wrongly, during the anti-trust trial which ended five years ago this spring.
"If it succeeds, Microsoft continues to grow and attract the best talent," said Werbach. "If Longhorn only maintains Microsoft's past glory, it may affect the company."