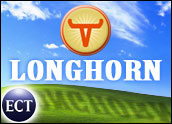 Microsoft announced Friday that its long-in-the-works Longhorn will enable RSS (really simple syndication) feeds.
"The fact that they're announcing it now keeps them in the news," Laura DiDio, senior analyst, Yankee Group, told TechNewsWorld. "It keeps users, developers and competitors very well aware that Microsoft is not being static or stagnant, it continues to move."
Plenty of Time
DiDio added that Microsoft is still a year away from releasing Longhorn. There's no big demand for them to put it out any sooner she said, citing a Yankee Group survey that found that customers seek a useful lifecycle of four years for an operating system.
Along with Longhorn's RSS capability, Internet Explorer 7, which is due out in beta sometime this summer, will allow users to automatically discover and subscribe to the news and information feeds. Mozilla Firefox and Apple's Safari browsers already incorporate this function.
"The big news is for developers," she said. "They can start writing applications for when Longhorn comes out in a year."
Adding the feature to Longhorn may expand the uses of RSS beyond the blog and news services that publish feeds. Microsoft also has developed RSS extensions called simple list extensions (SLE) for the publication of media content through the feed. The extensions will be released under the Creative Commons license.
Creative Commons
Using the Creative Commons license will allow developers to create programs linking their bookmarks, calendar entries, photo indexes and data stored within other applications easier to send as RSS feeds. Microsoft said it will release APIs for Longhorn RSS during its Professional Developers Conference in September.
Some critics see the announcement as Microsoft's attempt to control RSS standards according to Windows specifications.
RSS adoption is still in its early stages. DiDio placed the figure at 5 to 10 percent of Internet users and then said, "I'm probably being too generous with 10 percent."
That does leave a lot of room for Microsoft to capture the RSS audience. "What I think about all this stuff is that we, the consumer, whether corporate or home end users, we're the final arbiters of what we're going to use and not use," DiDio said.