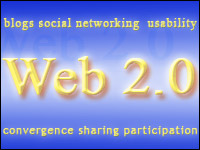 The U.S. Marine Corps has banned service members from using military computers to access social networking sites, and the Department of Defense is reviewing the services to see if they pose too great a security threat to allow.
Such sites are popular with young service members who want to keep in touch with friends and family at home, but the Marine Corps' chief information officer, Brig. Gen. George J. Allen, said in a memo issuing the ban Tuesday that such sites create "a larger attack and exploitation window" and increase the risk that service members will share information that should be kept under wraps.
The order, which expires in one year unless renewed or supplanted by other guidance, involves all social networking sites, including Facebook, MySpace and Twitter. It carves out room for exceptions to the policy based on operational needs, but calls for an extensive review process before such authorization would be granted. The policy does not ban Marines from using the services on personal computers.
The DoD review will address the security risks of social networking sites, as well as the value they provide in helping the agency communicate, according to statements posted to the agency's Web site. A new policy could be approved by October.
Loose Lips
Keeping troops from spilling sensitive information has been a problem commanders have dealt with throughout military history. It is exacerbated today by ready access to Web services that can spread information globally in minutes.
However, banning a select group of popular social networking sites from military networks isn't likely to do much to improve security, said Michael Sutton, vice president of security research at Zscaler, a cloud-based network security company.
"Banning three social networking sites is going to have a negligible impact on network security," Sutton told TechNewsWorld, "and in the end, you're throwing the baby out with the bath water."
For one thing, service members could still post sensitive information using personal computers or smartphones, Sutton noted. The ban also interferes with the ability of service members to communicate with loved ones, especially while deployed and in combat.
What's needed, in his view, is a policy of managing and monitoring site access to prevent uploads of sensitive information and to monitor what's downloaded to prevent problems.
Use in Public Relations
Social networking sites are attractive not only to service members, but also to high-ranking officers. Public relations machines for the Department of Defense and the various services are increasingly integrating social networking into their publicity and outreach efforts.
In fact, Price Floyd, the Pentagon's recently appointed principal deputy assistant secretary of public affairs,, has spoken of the need to increase the military's social networking presence to communicate with young service members, as well as young people abroad, to help inform and shape their perceptions of the U.S. and military operations.
On Tuesday, Navy Adm. Mike Mullen, the chairman of the Joint Chiefs of Staff, posted a message to his Twitter account suggesting he would be loath to let go of a tool that enables him to easily and quickly communicate with the public and service members.
"Obviously, we need to find the right balance between security and transparency," he wrote. "We are working on that. But am I still going to tweet? You bet."