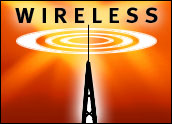 Military and high power electronic (HPE) applications are driving the development of new wireless technologies, especially those using Gallium Nitride (GaN) devices.
Growth of the market for these GaN devices — used in the infrastructure of wireless telephony — is expected to be at an annual rate of 151 percent for the next four years.
"The military and high power electronics markets both have future needs that will make use of the advantages offered by wide bandgap materials such as GaN; and this will help the developing GaN device market," said Asif Anawar, a director of research at the Boston-based research firm Strategy Analytics.
Anawar is one of the authors of a report called "Gallium Nitride Markets: Commercial Markets Drive Power Electronics," a copy of which was provided to TechNewsWorld.
The findings are conclusive, Anawar said. Military and HPE applications will be the catalysts for the development of a GaN device market through to 2010. Commercial wireless infrastructure applications will also somewhat drive demand for GaN microelectronic devices in the future.
Unique Properties
As a material, GaN possesses many "unique properties" which would make it possible to create new devices with high breakdown voltage, as well as extremely high power density, and high gain at microwave frequencies, Anawar said. What is more, GaN's "high temperature tolerance," alongside excellent thermal conductivity properties, make it an ideal material for high power applications as well as for high temperature, extreme-environment applications, he said.
The market has had the potential to develop for some time — the military is moving along a somewhat sluggish commercial sector.
"On the other hand, the needs of the commercial telecommunications wireless market have yet to really place the incumbent technologies, Si LDMOS and GaAs pHEMT, under major competitive strain, although GaN will start to penetrate these markets over the next few years regardless," said Anawar.
Future GaN device production will continue to be centered around non-native substrates, according to Stephen Entwistle, vice president of strategic technologies at Strategy Analytics. "We expect SiC material will continue to be the primary substrate of choice, while silicon substrates will also gain traction," Entwistle added.
Homeland Defense
Military contractors are interested in the new technologies for a specific purpose — new applications for homeland defense. One contractor, RAE Systems, recently developed wireless and portable hazard detection systems solutions for the 2006 FIFA Football World Cup in Germany, using an array of new wireless technologies.
The wireless system provides for the detection and measurement of airborne toxic industrial chemicals (TICs) and weapons of mass destruction (WMD). The equipment delivers risk warning to the homeland security on both the city and state levels.
The system is integrated in a wireless mesh network solution, which brings real-time, continuous multiple-sensor measurement and detection capabilities to an emergency operations center.
Another defense application is wireless backbone networks. The Finnish Defense Forces recently deployed new wireless backbone technology from Siemens and Juniper Networks, enabling the creation of new IP-based services and preventing malicious attacks from compromising data security. At the same time, the transmission network will offer the flexibility to rapidly respond to the demands imposed by potential crises and network outages.
Catching Investors' Eyes
In the meantime, investors are getting excited about GaN-related wireless applications, now that the military is validating the technology. EntreMetrix recently launched a portfolio investment within the semiconductor materials industry, called Advanced Nitride Devices, which will focus on the commercial market entry of GaN and Aluminum Nitride (ALN) materials into three primary sectors which include Blu-ray and high density optical storage, and power transistors.
As a semiconductor material, GaN is also a primary component in the manufacturing of blue laser diodes which enable Blu-ray technology. With Sony beginning to sell Blu-ray versions of its movies, the commercial market for GaN may well ignite.
"The opportunity to bring these advanced semiconductor materials into a market where demand is very rapidly expanding is exciting," said Scott W. Absher, chief executive officer of EntreMetrix, based in Irvine, Calif. "Our investment and support efforts will include immediate market entry."