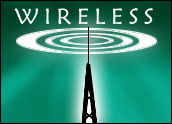 A new study indicates that public, wireless broadband networks — WiFi networks — planned by both big and small cities may provide Internet access to as many as six million homes within five years.
The report, by the Boston-based consulting firm Strategy Analytics, indicates that even though there has been much "rhetoric," both for and against municipal broadband, the networks will, however, play "only a small role" in the rapidly growing U.S. broadband market. Incumbent telecom and cable operators are still attracting most new consumers.
A Threat to Traditional Operators?
"We expect a lot of consumers will supplement their cable or DSL service with municipal WiFi, however, they are not going to rely on it exclusively," said James Penhune, director of the Strategy Analytics broadband media and communications division.
The study, entitled, "Municipal Broadband in the U.S.: How Real a Threat to Incumbent Operators?" forecasts that by 2010 about five percent of all U.S. households, approximately six million homes, will access broadband networks operated by cities, towns and other municipalities.
With prices for commercial broadband services continuing to drop precipitously, only a small number of households will be likely to rely on these "low-cost" or even "free public networks" as their main source of online access.
"Philadelphia and other large cities have recently announced plans to offer inexpensive WiFi service which may be better than dial-up Internet access," said Penhune. "But [it] is slow compared to the DSL service that is only slightly more expensive and usually offers better quality."
Chicago Moving Forward
Chicago Mayor Richard Daley is asking technology companies to submit proposals to extend wireless broadband, or WiFi, across the entire metropolis.
Daley opened the four-month request for proposals at a news briefing this month.
Chicago has hundreds of WiFi hotspots in assorted coffee shops, bookstores, Kinko's copy shops, and libraries, where anyone can walk in and connect to the Web. City officials want bidders to build on the "existing network" by putting hotspots in all Chicago Public Schools, along the lakefront and especially in the city's poorest neighborhoods, the result, in part, of decades of discrimination by the city's ruling powers.
"We'll be the first major city to move ahead of the digital divide," Daley said. "No other city has done that."
Daley said he wants the winning bidder to provide access to affordable computers and computer training programs. That company will also have to install antennas on light poles throughout the city.
Starting a Trend
One think tank source said Chicago will likely fare quite well in its search for a WiFi provider.
"Chicago can expect a decent response, probably a combination of national and local vendors," said Steven Titch, a telecom analyst for the Heartland Institute.
In Philadelphia, EarthLink is building a citywide network that will charge a wholesale rate of US$9 a month to Internet service providers that would then resell access to the public at an undetermined price. San Francisco, Anaheim and Portland, Ore. are also in various stages of preparing citywide WiFi.