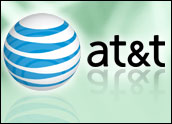 Customers of AT&T's Homezone service will now be able to control their digital video recorders with their Web-enabled cell phones.
The company, based in San Antonio, first promised the feature in January. Similar services are also being developed by other communication companies — as they strive to meld wired and wireless entertainment and information services — and will soon be offered by Verizon Wireless and Sprint Nextel.
AT&T described the effort as "connecting the three screens that many consumers value the most — the PC, the TV and the wireless phone."
Programming From a Distance
Homezone is an AT&T service that mingles, with the use of a single, set-top box, AT&T/Yahoo high-speed Internet, AT&T/Dish Network satellite TV and AT&T home networking.
Before the cell phone feature was added, Homezone customers could schedule and manage their digital video recorder's actions through Web browsers on their computers. They could also order video downloads, something AT&T says it plans to bring to cell phone users in the future, along with remote access to images, music and other digital material.
The wireless phone feature works with any Web Access Protocol (WAP) 2.0-compliant phone or other hand-held device, said AT&T. Through the phones, Homezone clients can see TV listings and remotely direct their DVRs to record programs.
"When consumers think TV, we want them to think AT&T," said Rick Welday, a chief marketing officer with AT&T. AT&T, as well as other communication companies that have partnered with television providers, is battling with cable companies for converged home entertainment customers.
Will It Play in Peoria?
Whether cell phone programming of TV recorders is something high on the priority lists of most consumers remains to be seen. One study, conducted by Jupiter Research called into doubt that desire.
"When we look at possible services in that space, consumer interest in programming the DVR from their cell phone is relatively low to date," JupiterResearch analyst Ina Sebastian told TechNewsWorld. "This might also be in part an awareness issue. Consumers showed more interest in other potential services, such as having a single phone number for cell and landline, or having calls forwarded between cell and landline, or accessing voice mails from any PC."
More Content Planned
AT&T also announced its Homezone customers will be able to download "thousands of additional program titles" through Akimbo, its new video-on-demand partner. With more than 15,000 titles, "Akimbo is the fastest-growing video-on-demand service in the United States, offering videos and movies from more than 165 content partners throughout the world," said AT&T.
The new wireless feature is included in the monthly US$9.99 price for Homezone, a service offered since last year by AT&T to customers in 13 states who get their television through Dish Network.
"The service is available to new AT&T/Dish Network residential customers who either already have or plan to order AT&T Yahoo High Speed Internet and the 2Wire home-networking gateway," the company revealed. Homezone "complements" its U-verse Internet Protocol video service, available in 14 markets, a service AT&T hopes will be its primary weapon in the effort to outmaneuver cable providers.
AT&T added that it plans to offer a high-definition version of the Homezone receiver.