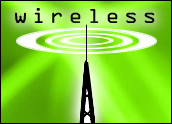 Seoul, South Korea-based wireless carrier SK Telecom is planning early next year to deploy new technology that reduces the need for cell phone towers — so-called "antennae diversity" technology, which may soon also be installed throughout the U.S. and Europe, experts tell TechNewsWorld.
The technology, developed by Bedminster, N.J.-based Magnolia Broadband, Inc., enables carriers to double the number of customers they serve with each mobile phone tower.
The next generation of the technology — currently being tested in Korea — is even more powerful, promising to give customers GPS-like tracking capabilities on each mobile phone in the network, enabling them, as one expert told TechNewsWorld, to track where one's 18-year-old daughter is after her high school prom, or where one's teenage son is, two hours past curfew.
Algorithms the Key
The antennae diversity Radio Frequency (RF) chips, created by Magnolia, also are said to decrease the number of dead zones that mobile phone customers encounter, made famous in pop culture by the "Can you hear me now?" line in Verizon television commercials.
The technology has been tested extensively during the last two years on a "very challenging" commercial network in Seoul, SK Telecom said. The goal was to see if the chips, used in transmission facilities, and handsets, could improve both voice and data capacity of the networks.
"We have identified the need to improve our data capacity and coverage," said Myung Sung Lee, chief technology officer and executive vice president of SK Telecom.
The technology is based on unique algorithms — mathematical formulas — that work with an array of wireless telecom technology standards, including CDMA, UMTS, and WiMax mobile terminals. The algorithms combine the transmit and receive signals from the cell phone towers. Field tests of the technology — the final trials before commercial deployment in 2006 — were conducted during the week of July 18, 2005.
More than 70 wireless industry firms participated in the trial, and performance gains were noted in a variety of commercial handsets. Mobile transmit gains were said to be as much as 4 to 5 dBs, even on a CDMA2000 IxEVDO network.
"We are now looking forward to offering our solutions to other protocols," said Osmo Hautanen, chief executive officer of Magnolia Broadband.
Korean Pacesetters?
Experts tell TechNewsWorld that the deployment of the new algorithm-based technology is just one example of an array of wireless developments in the Korean market that will soon be streaming to the U.S.
The other new technologies include:
Embedded cameras of up to 3 to 5 megapixels — contrasted with 1.2 to 2 megapixels in the U.S. market;
Traffic mapping (GPS);
Live video conferencing;
Live television — eight channels — on the phone;
Secure banking, stock transactions, e-commerce — e.g., pay for groceries with the phone, paid via one's bank;
RFID-activated vending machines, movie tickets and other services that get billed back to the phone company.
In addition to product innovation, experts said, the Asian market is different than the U.S. in that:
Consumers tend to use services that are much more data intensive and phones tend to be a personal device, fashion accessory, item of status.
All phones are non-subsidized, meaning the end-user purchases all phones. Cost of phones range in the US$300 to $400 range. Chinese consumers, for example, will pay one month salary to purchase a phone that is reflective of them.
Customer churn of handsets is in the range of 8 to 10 months, much faster than the 18 months in North America.
What's more, Korean carriers are extremely savvy in terms of offering data services, currently getting 20 percent of their revenues from data services — a figure that is much higher than is typical in North America. Additionally, carriers have more control over phone design and what features will be promoted on each device.
Experts said another key trend seen in Asia — one which may soon be coming to the U.S. as well — is that the cell phone is a vehicle for creating significant content. In the U.S., content is pushed at users. In Asia, the cell phone comes first, then the content, photos, video, etc. As a result, the uplink — transmit signal — to the network is extremely important.
The new algorithm works with these trends, uniquely combining transmit and receive RF signals from two antennae resulting in improvements to the signal to noise ratio in the handset. A company spokeswoman, Melissa Dolan, told TechNewsWorld that many top wireless companies such as Qualcomm, Intel, Verizon, Sprint and Samsung, are also now looking to Magnolia to implement the chipset and move towards 3G.