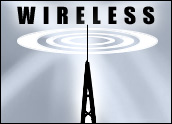 Nokia announced a platform Monday at the CTIA Wireless Show in San Franciscothat some say will help bring the United States in line with Europe and Asiain the use of mobile content such as games and ring tones. U.S. consumershave lagged in their adoption of mobile content.
Nokia is looking to capitalize on the popularity of ring tones, which makeup 10 percent of total revenue for the music industry, a percentage that ispredicted to continue to grow. Billboard magazine will introduce a ring-tone chart of topsellers in its November 6 edition.
Broadening the Market
Wireless carriers also announced at the show that they had reached anagreement on MMS (multi-media messaging) interoperability, which will allowwireless handset users to swap photo and video messages regardless ofwireless carrier.
That development should make Preminet, which Nokia says is more than adistribution platform, more appealing. The platform is designed for mobileoperators and includes a catalog of applications and services from which the operatorscan pick and choose as well as a means to manage delivery and billing.
Java and Simbian
Preminet is compatible with applications written in the Java (specifically J2ME)and Simbian programming languages. It works with GSM (Global System forMobile communication), CDMA (Code Division Multiple Access) and othercellular network standards.
The two languages were chosen because they are the most widespread, Nokiasaid. As of June, there were more than 350 million Java-enabledhandsets in circulation. Symbian OS runs more than two-thirds of the world'ssmart phones. Programs written in BREW, competitor Qualcomm's mobilelanguage, will not be available. Qualcomm said there are about 38 millionBREW devices on the market.
Qualcomm's BREW
"We are flattered that Nokia is looking to offer a BREW-like system,"Qualcomm said in a statement it sent to TechNewsWorld. "It is evidence ofthe impact that Qualcomm's BREW solution has had on the market for the pastfour years."
Developers of mobile applications gain a central repository for marketingtheir creations. All services listed in the Preminet catalog will be testedusing the Java Verified Program and Symbian Signed testing and certificationinitiatives.
Mobile service providers will be able to chose the applications they want tooffer and present them to consumers in their own formats or with their ownbranding.