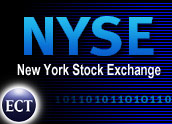 The New York Stock Exchange announced a stunning transformation this morning, a merger with Archipelago Holdings that will bring the 212-year-old exchange to the fore of electronic trading and create a for-profit, public company, NYSE Group Inc.
According to NYSE CEO John Thain, the NYSE's 1,366 members will trade their seats for 70 percent of the new company and US$400 million in cash; Archipelago shareholders will receive 30 percent of the company.
Archipelago, based in Chicago, is the third-largest electronic market for U.S. stocks.
"I think it was a brilliant strategy move," University of Pennsylvania finance professor Marshall Blume told TechNewsWorld. "There's substantial amounts of change happening in the marketplace right now and this gives them a full line of product."
Not a Done Deal
The merger will not be complete until the end of this year at the earliest, pending regulatory approval. The regulatory branch of NYSE will become a not-for-profit oversight agency.
As Blume points out, the deal must also be approved by NYSE members. "I don't know how they're going to get the members to vote for it. Some members have more invested in that way of life than others," he said of the reduced amount of floor trading the deal will bring about.
Analysts say the move is an attempt to compete with rival Nasdaq, which is rumored to have made a deal to buy Instinet Group, an electronic brokerage owned by Reuters.
The Greater Good
The deal helps in more ways than one, Blume said.
"It removes the problem that they currently have in that the NYSE is controlled by the members and those members have disparate views and desires. It forces all these people to want to maximize the benefit to the company," he said.
The one downside that he saw was the potential for the watering down of the NYSE name, since Archipelago trades all publicly listed companies, while the NYSE uses the cache of its name to attract big name listings and then trades only those companies that are listed with it.
For investors, the deal is likely to lower the cost of trades and speed transactions.