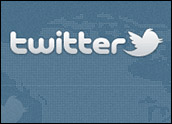 "GUYS, teenagers have messy bedrooms, and The Times is ON IT."
"GUYS, women enjoy wearing pantyhose again, and The Times is ON IT."
"GUYS, young people like to hang out in groups, and The Times is ON IT."
So goes The Times Is On It, the latest parody account to take Twitter by storm. Creator Benjamin Kabak's running joke is on The New York Times for its breathless reporting of everything obvious.
On Monday, though, @NYTOnIt suddenly disappeared.
At issue was its use of the Times' trademarked logo and the fact that the account was not clearly labeled as unaffiliated with the paper, said Times spokesperson Eileen Murphy.
"The situation has now been resolved," she told TechNewsWorld.
Indeed, The Times Is On It was back online by Tuesday, minus the avatar and with a statement to the effect that it is not associated with any newspaper.
Twitter reenabled the account "with the threat that if they receive another complaint, it could be subject to 'permanent deletion,'" Kabak reported on his The Times Is On It Facebook page.
He took the opportunity to engage his readers in a design contest for a new avatar "that I could use and not annoy anyone."
The Endless Chore of Trademark Maintenance
The Times was right to go after the account for trademark violation — especially after it started to gain momentum, said Peter Toren, an attorney with Weisbrod Matteis & Copley.
Under the law, if a holder becomes aware that its mark is being violated but allows the misuse, it could lose rights to the trademark, Toren told TechNewsWorld.
If a trademark falls into common use, it could become a generic term, he explained. That was the fate of thermos, xerox and kleenex.
"We are definitely seeing a lot more illegal use of trademark symbols by people online," Toren said. "These people may not even realize that what they are doing is illegal or that they don't necessarily have the right to use those symbols."
The problem is that appropriating content online is stunningly easy, and that so many people do it.
"People just don't think about whether it is fair use or permissible," Toren said.
The Streisand Effect
To its critics, it would seem The New York Times engaged in a bit of ham-handed weight throwing, getting Twitter to shut down @NYTOnIt to stop the mockery.
Instead — according to this story line — its actions triggered "the Streisand Effect," a negative publicity phenomenon that got its name from singer and actress Barbra Streisand's vigorous attempts to prevent the posting online of photographs of her Malibu mansion, which wound up drawing more unwanted attention than the original photos would have.
It's unlikely the Times would have been so nave as to try to shut down a parody site because it didn't like the content — but it was subject to the Streisand Effect nonetheless.
"It has been fascinating to watch the reactions — you are not the first person to mention the Streisand Effect to me today," Kabak told TechNewsWorld.
His followers jumped by about 3,000 after @NYTOnIt went back online, he said, to about 23,600.
"This is inevitable when there is news that someone or something famous is angry at being mocked," David Johnson, principal of Strategic Vision, told TechNewsWorld. "The news of that person's ire just takes on a life of its own, and everyone flocks to see what made him or her so angry."
That was true even before the advent of the Internet, Johnson pointed out. "Richard Nixon was furious about Rich Little's parody of him and tried to get it stopped, but that just backfired."
More recently, Burger King took issue with people making fun of its new "king," and JetBlue tried to push back against people mocking its service, Johnson noted. "Walmart is another company that pushes back when you make fun of them."
There is also the Twitter parody account, BP Public Relations, set up in 2010 after the oil spill off the Louisiana coast. The feed gained a huge following thanks to its cutting tweets — e.g., "We're sorry you're upset. Please send us your address to receive a free* 'bp cares' t-shirt? *$25 shipping."