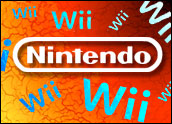 Nintendo is providing Wii users with a beta version of Opera's Web browser that has been specifically developed for Wii games and software.
Wii's customer base — a huge group, considering the product has been on the market for barely a month — will be able to download the beta starting Friday in what will be an extended free trial lasting through May 2007.
Navigating the Net
After that, users can download the browser from Wii's Internet-based Shop Channel for US$5 or 500Wii points. Nintendo did not say if the general version would incorporate changes suggested during the beta period.
The combination of the Opera browser and Wii controller theoretically allows for simple navigation of the Internet, Matt Booth, an analyst with the Kelsey Group, told TechNewsWorld. "Given the importance of user interaction in multi-person gaming, the expectation is that all consoles will provide robust Internet access points to enhance the overall value of the console to gamers."
Wii has several other channels, including the Forecast Channel — a weather channel — which is rumored to affect the weather on "Madden NFL 07," he noted. It's "a nice touch, which should provide a good stream of Internet-oriented promotion."
Slowing Adoption?
In the end, though, the process of downloading a browser — not to mention paying for it — will likely slow the adoption of this much-needed feature, Booth predicted. "The majority of Internet browsers and plug-ins are free. Charging for applications that users get free in other channels will be a hurdle."
He pointed to the limited applications that are downloaded in the U.S. market for cell phones. "Preinstalled is the way everything is moving — bundling browsers and rich elements of interactivity into the console when it's shipped is what consumers want."
Wildly Popular
Interest in the Wii is likely to decline at some point, if only because it is so wildly popular now that sales and demand momentum has nowhere else to go but down.
Finding the Wii in stores is still a hit-or-miss proposition. According to Nintendo's figures, by the end of November — days after its launch — a Wii console was sold to a U.S. consumer every second. Nintendo said that it expects to have shipped 4 million Wii units in the U.S. and Canada by the end of the year.
Another factor in the Wii's favor as it goes up against Sony'sPlayStation 3 and Microsoft's Xbox 360, is its far lower price point of $250 — when found at a retail outlet. Consoles on eBay have been selling for twice that amount.