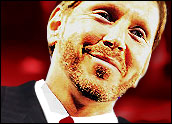 Apparently Oracle founder and CEO Larry Ellison isn't getting the satisfaction he needs churning turf in his bid for software maker PeopleSoft.
The Los Angeles Times reported today that Ellison has been talking to the National Football League about acquiring a whole team to churn the turf in L.A.
The NFL last made an appearance in L.A. in the 1994 season, after which Al Davis and his Raiders bolted back to Oakland and the Rams skipped town for a new domed stadium in St. Louis.
Taking the Bid Down
Ellison is already embroiled in the fourth quarter of his hostile takeover bid for PeopleSoft, launched in June 2003. The U.S. Department of Justice tried to tackle the bid with an antitrust suit against Oracle, but Ellison got a block from U.S. District Court Judge Vaughn Walker, who ruled the takeover would not threaten parity in the industry.
Ellison, known for running straight at the line on his way to his goals, is still clutching the ball to his chest and running at PeopleSoft. In an ongoing trial over PeopleSoft's takeover defenses in Delaware Chancery Court, Ellison said that not only does he still intend to add the company to his roster, but he is considering lowering his US$7.7 billion offer.
This came after PeopleSoft summarily fired its reigning anti-takeover cheerleader — CEO Chris Conway — which some speculated would lead to a rise in the bid price. Ellison, however, has his own playbook, with more than a few tricks.
To Buy or Create Anew
In the midst of this, Ellison, rumor has it, has decided to take on L.A. and its spotty history as football host. Ellison's son, David, goes to the University of Southern California.
Ellison's options would be to pay for a new expansion team or buy an existing team and move it to L.A. The league has been scouting stadium sites with the goal of bringing a team back to Los Angeles, the country's second biggest market, for the 2008 season.
Oracle spokesperson Jennifer Glass declined to comment to TechNewsWorld, and the NFL did not respond to interview requests.
Ellison, whose net worth of $13.7 billion makes him the tenth-richest person in America, is no stranger to sporting competition. He is also leader and principal financier of Oracle-BMW Racing, a yachting team that will make its second run to reach the America's Cup.
Match Made in Heaven?
Some observers suggested that NFL ownership rumors are a dime a dozen. "Larry Ellison is just the latest billionaire in the past decade who's been rumored to be interested," Liz Mullen, Los Angeles bureau chief of the SportsBusiness Journal, told TechNewsWorld.
Others were more optimistic. "Owning a professional sports team is a great way to get the government to give you the taxpayers' money in the form of a sweetheart stadium deal. Being a super-rich guy is also a great way to get a break from the government," Salon.com sports columnist King Kaufman told TechNewsWorld. "So Larry Ellison, the NFL and L.A. sounds like a match made in heaven."