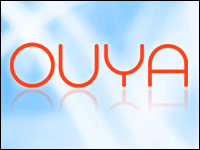 The gaming revolution has begun.
Ouya, a startup that launched with the outsized goal of challenging the big three gaming platforms of Microsoft, Sony and Nintendo, reported on Friday that it had shipped 1,200 consoles to developers. The Android-based product is a deceptively simple-looking cube the size of a coffee mug, which is meant to hook up to a television set.
The fact that Ouya is an open TV/console platform is its competitive differentiator as it tries to make headway in the gaming space.
The developer package consists of a frosted translucent console with amicro-USB port, controllers, batteries, and assorted cables and adapters.
The startup also gave fans a sneak peak at what its console UI might look like on its blog. The company is also releasing its ODK under a free software license.
Birth of an Upstart
Ouya is the creation of video game veteran Julie Uhrman, formerly the VP/GM of digital distribution at IGN Entertainment. Uhrman and her colleagues used Kickstarter to raise funds for the project, pulling in some US$8.5 million after launching with a goal of a mere $950,000.
The campaign attracted a wide range of investors including retail investors — that is, ordinary consumers — interested in the concept. In return for a small investment in the campaign, they will receive a finished Ouya when it is expected to ship in April 2013. Investors who contributed larger sums are receiving the developer edition.
A Work in Progress
The developer edition is still very much a work in progress, Ouya staff said in a YouTube video of the device's unboxing.
The device currently shipping does not have any games, as it is meant purely for development. Ouya is still tweaking the geometry of the triggers to optimize the hand controls and overall gamer experience. Also, the developer console was designed to be opened so developers can play with its hardware.
Exclusive to the developer version is the translucent plastic shell.
A Competitive Play
All signs point to a competitive entry into the gaming space for Ouya.
"The box is inexpensive, so it should be able to compete," Michael Pachter, managing director of equity research at Wedbush Securities, told TechNewsWorld.
"They will have a lot of games available, so there should be a lot of consumer interest," he added. Since the box will support Android games, there should be a lot of content right at launch.
"I don't think that Ouya needs to sell many more than a million boxes to be profitable, and there should be at least that much demand annually, provided that they get developer support," noted Pachter.
Ouya did not respond to our request for further details.