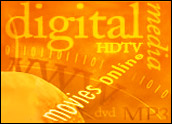 Technology writer Robert X. Cringely and PBS TV on Tuesday began offering a Web-exclusive hour of tech talk, appropriately titled NerdTV.
Each show features a one hour-long interview with a celebrity of the geek world. For instance, the first installment's description reads: "Andy Hertzfeld, the original Macintosh systems programmer, talks about MacHistory and how he fell in love with open-source software."
What makes this show different is not the content, but the method of delivery. The program will not be broadcast — instead, it is available on the Web to stream or for download. PBS is also making MP3 audio and old-fashioned transcripts available.
Early Adopters
Although it may seem like a giant step toward TV on the computer, Michael Gartenberg, vice president and research director for Jupiter Media, told TechNewsWorld he does not see this as a trend.
"It's a very interesting concept, the ability to distribute content in this way, but it's still a fairly nascent market," he said. "There is no video equivalent of the iPod."
PBS chose its target market wisely, however.
"Not until TVs become far more connected than they are now will this become big. It's right now still going to be far more for the enthusiast," Gartenberg said.
"You look at the topics and right off the bat, that should tell you [who the show is aimed at]."
Consumers are not interested in the technology behind content delivery, they're interested in the content itself, according to the analyst. When Internet TV becomes easily accessible and seamless, consumers will adopt it, he said.
Details for the Nerdy
PBS is offering MPEG-4 downloads, one each Tuesday for 13 weeks, and says the show will also be Podcast. It is published under the Creative Commons license, an alternative to full copyright that offers more flexibility.
Viewers will be able to take advantage of that license and share the programming or edit it for their own use. Downloadable commercial television programming would have to create a digital rights management system.
Microsoft has long pushed Internet protocol TV (IPTV) and this week released a variety of set-top box offerings utilizing a novel media processor at the International Broadcasters Convention in Amsterdam.
In August, the non-profit Participatory Culture Foundation released DTV, a Mac and soon-to-be Windows application for full-screen IPTV to desktops. Telephone companies like SBC, BellSouth and Verizon have plans to unveil IPTV systems as early as this year, but mainstream adoption could be a decade off, industry experts predict.