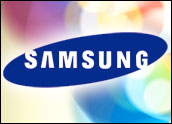 Mixing flash memory with the traditional spinning disk, Samsung's new hybrid hard drive for Vista-based notebooks will improve boot-up speed, extend battery life and increase reliability, said the company.
The hybrid drive, the first of its kind, according to Samsung, is currently being sold only to notebook manufacturers. However, Samsung said it will soon be available from retailers. Prices were not released.
The new units mix solid-state One NAND flash memory, which responds nearly instantly, with a 2.5-inch disk magnetic memory drive. The hardware relies on Microsoft's ReadyDrive software and is designed to work only with Microsoft's new Windows Vista operating system.
The drives come with either 128 MB or 256 MB of flash memory, and are shipping with three levels of storage capacity: 80 GB, 120 GB and 160GB, said Samsung.
Jumping to Life
The South Korean electronics giant said the new hybrid technology helps alleviate the annoying lag time encountered when notebooks are awakened from hibernation. It also accelerates initial boot-up time. Its "ReadyBoot" technology cuts boot and awaken times by 50 percent, Samsung claimed.
Additionally, the drives use 70 percent to 90 percent less power than regular hard drives, an important factor for those who often run their laptops on batteries. Battery life is extended by about a half-hour, the company added.
"The MH80 also offers up to five times the reliability of traditional notebook PC hard drives," said Samsung. "As the drive's platters are idle 99 percent of the time, the MH80 eliminates the need for the hard disk to constantly spin whenever a computer is operating on battery power. As a result, the drive is much less susceptible to shock damage, resulting in less data loss and fewer needed repairs."
Another plus of the hybrid configuration is cooler operation. This should extend the life of the drive and reduce the likelihood of drive failure.
Only the Beginning
The new hybrid drive is likely to "revolutionize the notebook computing experience," suggested Albert Kim, a national sales manager for Samsung.
Samsung can claim first-to-market status with the hybrid drive, but it won't be without competition. It joined Hitachi, Seagate and Toshiba in forming the "Hybrid Storage Alliance," a trade group that is touting the benefits of the new design.
Meanwhile, Intel is pursuing a different approach with its so-called "Robson" technology. It uses motherboard-installed flash memory to accomplish most of the same things: faster booting-up, reduced temperature, increased longevity and less power consumption.
The first hybrid drive to be released by a vendor has been anticipated for quite some time.
"I've heard talk about these hybrid drives for a long time," Roger Kay, principal analyst at Endpoint Technologies, told TechNewsWorld. "This represents a milestone in that they are bringing a real product to market."
He was somewhat surprised that the first one came from Samsung, a company not known as one of the big-time hard drive makers. Although Vista was released well before the hybrid drives became available, Kay does not think the lag will be deleterious for sales.
"Vista itself was a pretty uncoordinated launch," Kay pointed out. "And Vista adoption is very limited so far. In some ways, even though this came out after Vista's official launch, it's still well in advance for mass adoption."