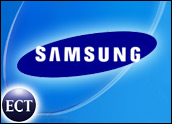 According to reports today, Samsung has announced it will bridge the gap between two rival next-generation DVD formats by building a machine that is compatible with both.
"To a certain extent, it makes sense for Samsung to do this and it will put pressure on others to do the same," Josh Martin, associate research analyst with IDC, told TechNewsWorld.
No Resolution in Sight
Sony, the leading backer of the Blu-ray high-definition DVD format, and Toshiba, the leading backer of rival HD-DVD, have been going head-to-head for more than three years over which format should prevail. Samsung said its machine will be released next year if the two sides don't come to an agreement on a standard.
Until this week, the electronics-maker has stayed out of the fray, endorsing neither proposed standard.
Samsung did not announce whether the machine would have two separate drives or one that would accommodate both standards. The optical reader is the most expensive part of the device and two drives means two optical readers, leading to a potentially steep cost to consumers. However, Martin said, the dual-player would still be less expensive than buying separate Blu-ray and HD-DVD machines.
Blu-ray products are expected out by mid-year 2006. Sony has said it will include a Blu-ray disc player in its PlayStation 3.
HD-DVD technology was originally slated to be released in the fourth quarter, but Toshiba said at the beginning of the month that it may push back shipment of the devices. It had said a week earlier that there would be no agreement on a unified format before it launched its devices.
"The delay may give them the opportunity to negotiate instead of rushing to market," Martin said.
Less of a Gamble
With two incompatible technologies out, many buyers are likely to hang back waiting to see which will prevail before investing in the hardware and disks, as happened in the Betamax-VHS "war" through the 1980s. A dual-player would eliminate some consumers' hesitation over having to choose one format over the other.
"It helps future-proof, to some extent, the consumer's purchase," Martin said. "If a unified format is developed, it will probably be supported by the player, or if one is a de facto market winner, the consumer hasn't lost out."
Samsung's move may edge some closer to upgrading to high-definition systems,but there are other factors involved beyond the device itself. For one, consumers will need a high-definition television to reap the rewards of the systems.
Martin pointed out that another market — mail order DVD rental services, such as those provided by Netflix, with 3 million subscribers, and Blockbuster, with 1.5 million — will have to make a decision about which format they will stock. Carrying both next-gen discs along with current DVDs will probably be out of the question.
"They would shy away from it, if not from a cost perspective, [then] from a space perspective," he said.