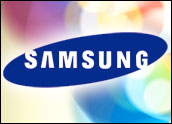 Samsung has bulked up its single-disc line with a new range of 2.5-inch drives with capacities of up to 160 GB. The new SpinPoint M5 drives products are intended for mobile computing devices including notebook and tablet PCs. They are four percent lighter and 15 percent quieter — both important factors in reducing power consumption. The new drives reduce consumption by five percent compared with other drives of similar capacity, according to the firm.
The M5 Series has been developed specifically for the portable consumer electronics market, where reducing noise, vibration and power consumption are driving factors.
Single Platform
The capacity of the single-disc platform ranges between 60 GB and 160 GB, making Samsung's latest product the highest density product in the 2.5-inch hard drive market.
Samsung has already shipped test samples of the SpinPoint M5 Series to OEMs (original equipment manufacturers) and plans to begin mass production in mid-April.
Product Lineup
The technology behind the SpinPoint M5 series utilizes perpendicular magnetic recording (PMR) technology, and the disk drive design is optimized to allow improved-precision adjustments, according to Samsung.
Initial models in the SpinPoint M5 family — due to ship later this month — will deliver between 60 GB and 150 GB capacities, and a future dual-platter model may offer 250 GB.
The surging growth of multimedia content and the changing mobile environment is driving the continued optimization in this market space, according to Daniel Longfield, an analyst with Frost & Sullivan.
"The devices are getting so small and so fast," Longfield told TechNewsWorld, "and that is a direct result of video content moving rapidly toward the computer side of things."
Driving Hard Drive Market
"With hard disk drives rapidly moving beyond PCs to include consumer electronics, we will provide customers with a new lineup of products with the highest available capacity and the best performance to enable new applications," said Hyung Keun Park, executive vice president and general manager of Samsung Electronics' storage system division.
In contrast, Dell has already announced that it is shipping its m9700 and XPS 2010 notebooks with the new 250 GB drives.