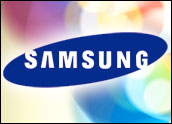 Samsung Electronics has unveiled the second generation of an ultra mobile personal computer (UMPC) it introduced a year ago with partners Microsoft and Intel.
The company unveiled the device, dubbed the "Q1 Ultra-V," at the Samsung Experience store in New York on Monday, touting it as a physical and functional improvement over the original Q1.
Samsung is hoping the upgrades will help capture a growing market of users looking for something more portable than a typical laptop computer but with more functionality than an Internet-enabled handset.
Beyond the Middle of the Road
In the past, UMPCs have taken criticism for being stuck in a no-man's-land between laptops and smartphones, said Rob Enderle, principal analyst with the Enderle Group.
"They are getting much better but still are not quite where they need to be," he told TechNewsWorld. "We are watching the evolution of these devices."
Four Versions
South Korea-based Samsung has created four versions of the new Q1 Ultra. All are powered by faster Intel processors specifically designed for the new ultra mobile PC.
All of the versions come with brighter LCD (liquid crystal display) screens that offer 1024×600 resolution — up from 800×400 — according to the company.
The Q1 Ultra-V, expected to ship to retailers in two weeks, is equipped with Windows Vista Home Premium Edition and a 60 GB hard drive, and will cost US$1,199.
The Others
Later this month, Samsung plans to release the Q1 Ultra-EL, a lower-end version designed for consumers on a budget. At a price point of $799, it will come with a 40 GB hard drive and a lower-end processor, and won't include the Q1 Ultra-V's camera and biometric fingerprint reader.
The ability to provide the Vista user experience is a step forward for the device, said the company. Samsung acknowledged, however, that many business customers still need an XP-equipped version.
The business-oriented version, the Q1 Ultra-XP, configured for the older Windows XP Tablet Edition operating system, will ship next month.
Delayed Launch
The highest-end Q1 Ultra, the Q1 Ultra-CMV, will be released in August.
The delay is due to its premium features, the company said. For example, its HSDPA (High-Speed Downlink Packet Access) cellular modem is still undergoing qualification with cellular carrier Cingular.
The new Q1 Ultra-V UMPC weighs in at 1.5 pounds and comes with an integrated split-QWERTY keypad, a mouse and user-defined function keys. It is designed to enhance productivity, ease-of-use and portability in a range of personal and professional scenarios, according to the company.
It also has increased battery life of 4.5 hours coupled with faster speeds, flexibility and mobile functionality.