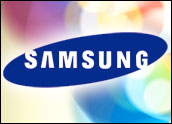 Appearing to hedge it search bets, electronics giant Samsung on Monday announced partnerships with competing search engines Google and Yahoo.
Samsung will preinstall mobile search software and services from the two leading search engines on millions of its mobile phones.
"Samsung is trying to create consumer appeal that is as broad as possible," Greg Sterling, Principal of Sterling Market Intelligence told TechNewsWorld. "Partnering with both companies is a bit of hedging, but Motorola did the same thing. Why would you sign an exclusive agreement with either search provider and potentially alienate a large group of users?"
Making the Most of Mobile Advertising
Samsung will preload Yahoo services, including a content personalization feature called Yahoo Go for Mobile 2.0, Yahoo Mail, Yahoo Messenger, and Yahoo oneSearch on its mobile phones beginning in the first half of 2007.
Yahoo oneSearch is a revamped mobile search product the firm introduced at the Consumer Electronics Show on Monday. The platform will include sponsored search results to tap into mobile advertising and marketing opportunities, which could grow to reach $10 billion a year by 2010, according to The Shosteck Group.
"As recently as eight months ago, the whole arena of mobile advertising and mobile data was very speculative relative to today," Sterling noted. "Now Microsoft, Google and Yahoo are all actively running mobile advertising. Mobile advertising is ramping and growing so rapidly. It's on an accelerated growth track."
Google's Fair Share
Google, the king of paid search advertising, is getting its fair share of the Samsung mobile pie. Samsung mobile phones will also come preloaded with Google applications that let users search for information, find locations, and manage their e-mail while on the move.
Specifically, Samsung handsets will include a Google icon in the application menu for one-click access to Google search. The phones will also come equipped with Google Maps for mobile, an application that lets users view maps and satellite imagery, find local businesses, and get driving directions.
Tit for Tat
Samsung was smart to include both search services, Sterling said, because Google and Yahoo each has unique strengths and Samsung likely sees the two search players as complimentary to its mobile strategy.
"You wouldn't want to exclude Google because Google is the dominant player in search and now it is also comparable to or dominant in mobile search," Sterling explained. "Yahoo, though, has mail, news and other content that is enormously popular. Samsung may not have wanted to do an exclusive."
Indeed, when it comes to mobile marketing and who gets space on the deck, handset makers and carriers have some bargaining power, Sterling noted.
Search companies that may have demanded exclusivity in past partnerships might now be more willing to share space with competitors in order to garner mobile search exposure and the revenues that are expected to come with it.