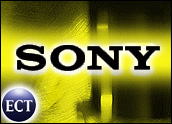 Sony Computer Entertainment is backpedaling on a Monday announcement that claimed award-winning status for its Sixaxis wireless controller for the PlayStation 3.
As it turns out, the video game maker did not win a Technology and Engineering Emmy award from the National Academy of Television Arts & Sciences (NATAS) for Sixaxis.
Sony told the world it would receive what it called a "distinguished honor" for its new controller at an awards presentation at the International CES (Consumer Electronics Show) in Las Vegas earlier this week. To Sony's chagrin, however, the company is now admitting that a miscommunication with NATAS led the electronics giant to misreport the award.
"You'll see a lot of negative stories about Sony because people are jumping on a perceived weakness in the company, just as they do when Microsoft or Intel hiccups," In-Stat Senior Analyst Brian O'Rourke told TechNewsWorld. "Stories that might be ignored get spun in the most negative light possible. That's what you are seeing with this controller story."
Red Face
The Sixaxis wireless controller comes standard with PS3. It features motion-sensing technology to detect natural and intuitive movements for interactive play, aiming to act as a natural extension of the user's body.
The Sixaxis may be innovative, but NATAS didn't deem it Emmy-worthy. NATAS publicly contradicted Sony's announcement, clarifying that the company actually won the award for its Dual Shock analog controller for the PS2. The controller offers a vibration function that was popular among gaming critics.
Sony apologized for the confusion in what has become yet another blunder for the company. However, Sony executives can celebrate over several other awards it received at CES, including the CES Best of Innovations Award for 2007, PC World's 20 Most Innovative Products Award, Sound & Vision's Editor's Choice Award and Digital Entertainment Group's Emiel N. Petrone Digital Innovation Award.
Spin Cycle
While O'Rourke suspects some negative spin swirling around Sony, the company is doing some media spinning of its own. The full potential of the PS3 has yet to be realized — what we've seen so far is just a taste of what will be on the table for 2007 and years to come, according to Jack Tretton, president and CEO of Sony Computer Entertainment America.
"The overwhelming consumer demand and critical acclaim for PS3 is a testament of the platform's strength and the industry's desire for a true next-generation entertainment system," Trenton claimed.
However, Sony has not executed well on the PS3. O'Rourke has heard varying degrees of pessimistic prophesies over Sony. There are predictions that Sony is going to suffer major losses in the video game industry, and speculation that if current trends continue Sony may not be the company it once was.
Blu-ray Battle
"If the PS3 is not successful, it could be potentially damaging for Sony because it has staked so much on Blu-ray as the next generation high-definition DVD standard and has put so much into the PS3 as a platform for getting Blu-ray into living rooms," O'Rourke predicted.
Indeed, Sony Pictures has a stake in Blu-ray's success as it hopes to profit from a large catalog of Columbia films burned to DVDs with the Blu-ray format. Sony's consumer electronics division also has a vested interest in Blu-ray because it hopes to sell Blu-ray DVD players. Sony Computer Entertainment is using Blu-ray as a means to sell more PS3s, O'Rourke added.
"Sony has to do whatever it takes to make the PS3 successful. If that means lowering the price and losing more money per box, I think it's something they will seriously consider," he concluded.