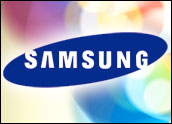 Although Samsung has long been one of the major supporters of the Blu-ray Disc format, the South Korean electronics maker has decided to now straddle the fence in the format war — saying it will release a player capable of supporting both Blu-ray and rival HD DVD formats.
The model BD-UP5000 will also support both formats' interactive technologies, HDi and BD-Java, according to the company.
Bridging the Gap
The new player is intended to bridge the remaining gap for consumers who remain undecided about what format to choose.
HD DVD is backed by a consortium headed by Toshiba, whereas Blu-ray has been backed by a group led by Sony and Samsung.
Both formats, which have been jostling for market share since their introduction last year, use optical discs the same size as CDs or DVDs, but have much higher storage capacities than current DVDs.
Accessing All Titles
The new player will allow consumers access to every HD movie title available regardless of the authoring format, said Dongsoo Jun, executive vice president of Samsung's Digital AV Division.
"Consumers are hungry for more HD content but are currently confused about competing formats," he said.
Multiformat on the Rise
The announcement markets another step in the slow progress toward dual-format compatibility. Recently, LG Electronics said it plans to release a next-gen DVD player that supports both Blu-ray and HD DVD formats; Ricoh announced a similar player.The Samsung player is "another solution in the marketplace that will help reduce consumer confusion," said Ron Sanders, president of Warner Home Video.
"This is an innovative product that can move us closer to mainstream consumer adoption of HD technologies," he said.
Blame the War
The move makes sense for the electronics maker, said Steve Wilson, a principal analyst with ABI Research.
"There has been a lot of back and forth with new releases by both camps," Wilson told TechNewsWorld, "and neither side was ever going to completely back down."
Studios and electronics makers have blamed the format war for delaying the widespread adoption of next-gen DVDs, which offer sharper images and extra features not possible with standard-definition discs.
Others have been taking a different approach to the format wars. In September 2006, Warner Bros. filed a patent application for a disc capable of being played on both Blu-ray and HD DVD players. However, the company has not yet put that technology into production.
Samsung says it will make the BD-UP5000 player available in the U.S. before the end of 2007.