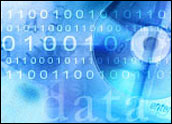 In the 2005 movie "The World's Fastest Indian," actor Anthony Hopkins is blindingly propelled across the Bonneville Salt Flats on an old Indian motorcycle. Don't be surprised if we soon see TV ads bySeagate Technology featuring a Sir Anthony look-alike piloting a piece of computer hardware.
In announcing its new Savvio 15K hard drive on Tuesday, Seagate made the unit sound Bonneville-ready. "Seagate Technology today introduced the world's fastest hard drive," the company claimed.
The new drive is 70 percent smaller and 1.12 pounds lighter than 3.5-inch units, according to Seagate. It is also said to draw 30 percent less electricity and has a reliability factor of 1.6 million hours mean time between failures.
"These advantages translate into system level benefits never before seen in a 15K-rpm drive," noted the company.
HP Blessing
If the claims prove to be true for the new Savvio — said to be the industry's first small form factor drive capable of reliably spinning a platter at 15,000 revolutions per minute — the Scotts Valley, Calif., company could have a winner.
HP is the first vendor to qualify and ship systems containing the Savvio 15K.
"The Seagate Savvio 15K drives running in HP ProLiant servers and storage devices delivered record-breaking benchmarks at nearly 50 percent lower cost-per-transaction," said Paul Perez, HP's vice president of storage, networks and infrastructure. "The performance, reliability and power consumption benefits of deploying 2.5-inch small form factor 15K drives are clear, and HP continues to drive the industry transition to them as the principal storage platform inside the HP ProLiant and BladeSystem solutions."
The 15K joins Seagate's Savvio family of 2.5-inch serial attached SCSI (SAS) enterprise drives. The company asserts the new unit "provides the highest hard drive performance density and reliability while ensuring ultra-low power consumption, reducing thermal loads in datacenters."
Seagate believes the smaller, speedier drive will be attractive to many datacenter operators, as well as small and medium-sized companies interested in lowering their total cost of ownership.
Faster Than 15K?
15,000 rpm could be the end of the line in terms of hard drive speed. "There are diminishing returns to going to faster spin speeds," John Rydning, research manager for hard disk drives at IDC, told TechNewsWorld. "We believe 15,000 rpm is probably the top."
Beyond 15,000 rpm, the benefits of speed are overshadowed by power consumption and heat generation, said Rydning. "The balance you strike is between power, cooling and performance."
The Savvio 15K's release is not likely to significantly alter Seagate's already enviable status atop the world of hard drive vendors, Roger Kay, principal analyst at Endpoint Technologies, told TechNewsWorld.
"Seagate is pretty much the behemoth in drives these days," said Kay. "They've managed to pretty much outmaneuver all the 3.5-inch drive competition. … Seagate is sort of the last man standing in disk drive business, and they're giving the Asia competition a good run for the money."
The development of the 2.5-inch form factor represents "a new way of thinking" that is being embraced by IT departments who are replacing 3.5-inch drives with the smaller units, commented Sherman Black, senior vice president and general manager at Seagate.
The move to smaller-sized drives was initiated by a need in data centers to increase storage performance density, decrease power use and increase cooling efficiency, said Seagate.