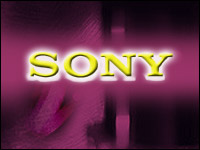 Sony has partnered with a U.S. waste management company to provide customers with an easy way to recycle their old TV sets and other Sony-branded products. The Japanese firm has tappedWM Recycle America, a wholly owned subsidiary of Waste Management, for the Sony Take Back Recycling Program.
Starting Sept. 15, Sony customers can take their unwanted electronic products to 75 Waste Management (WM) Recycle America eCycling drop-off centers in Arizona, California, Colorado, Florida, Iowa, Massachusetts, Minnesota, North Carolina, South Carolina, North Dakota, New York, North Dakota, Oklahoma, Oregon, Pennsylvania, Texas, Washington and Wisconsin.
Pound for Pound
The two companies want to have enough drop-off locations in all 50 states so that 95 percent of the U.S. population will be within 20 miles of a recycling center. Meanwhile, consumers will also have the option of shipping their used Sony electronics products to certain WM Recycle America locations for disposal.
Another goal is to recycle one pound of old consumer electronics equipment for every pound of new products sold, Sony said.
"Providing the highest level of service and support doesn't stop once a purchase is made. We believe it is Sony's responsibility to provide customers with end-of-life solutions for all the products we manufacture," said Stan Glasgow, president and chief operating officer of Sony Electronics. "Through the Take Back Recycling Program, our customers will know that their Sony products will be recycled in an environmentally responsible manner."
Waiting for Digital TV
This is the first national recycling initiative in the U.S. mounted by a major electronics manufacturer in conjunction with a national waste management company, Sony claimed.
That may well be true, remarked Phillip Swann, president and publisher of TVPredictions.com, but he expects to see more such initiatives get underway as the industry switches over to digital TV.
"There is a consensus that the industry has to get involved in helping consumers get rid of their old TVs," Swann told TechNewsWorld. "They shouldn't have to figure that out by themselves."
Taking Out the E-Trash
Indeed, the problem of disposing of electronics in an environmentally sound manner is growing as consumers become ever more enamored of their cell phones, laptops and whatever else Silicon Valley dreams up.
In 2005, the accumulation of used or unwanted electronics amounted to about 1.9 to 2.2 million tons, Sony noted, citing U.S. Environmental Protection Agency research. Some 1.5 to 1.9 million tons of that waste ended up in landfills, and only 345,000 to 379,000 tons were recycled.