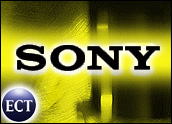 Sony Ericcson has dusted off the Walkman name and attached it to its latestmultipurpose device: the W800, which contains a phone, a 2megapixel camera and a music player.
"I'm fairly bullish — I think people are going to want music on their cellphones," Neil Strother, senior analyst at In-Stat/MDR, told TechNewsWorld."They're reinventing an old brand that has a lot of cachet."
But he did add a note of caution: "I don't know thatWalkman will carry the day, because iPod now carries the day."
Other Music Phones
Sony's W800 uses its proprietary Memory Stick Duo storage. The device comeswith half a gigabyte of memory, which will hold about 150 songs, Disk2Phonesoftware for transferring CDs from a PC to the Walkman, and headphones. Itplays either MP3s or AAC formatted files. Sony Ericsson has not announced a price for the device, which will debut inversions for the European and Chinese markets.
With the phone on, the battery should last 15 hours, Sony said, and with itdisabled, it will play for 30 hours.
The new Walkman isn't the only game in town. Apple and Motorola are partners in developing a way to transfer songs fromiTunes to Motorola's mobile handsets via a USB or Bluetooth connection.
And Strother doesn't think that cell phone music players are a threat to theiPod franchise.
"In a way a cell phone does compete with an iPod, but it's a multipurposedevice, whereas the beauty of a one-function device is that it does what itdoes really well," he said.
The Right Formula
Strother said the right mix of features and price point is the keyto multifunction devices.
"Is it affordable? Is the access to your music easy to get, keep and changeat your convenience? Is the experience worthwhile, i.e., does it soundgood?" he asked. All of these questions help determine whether a consumerdevice sweeps into the mainstream.
Digital rights management (DRM) also crops up when moving content from device todevice. The W800 is not capable of playing songs downloaded from Internetmusic services, although Steve Walker, Sony Ericsson head of productmarketing, said that models released later this year will allow tracks to bedownloaded from "open standards music services."
According to Strother, "Confusion in the market limits things. Some people will do whatever theycan get away with, but there are a lot of people who want to play fair" when it comes to listening to digital music.
The key, he said, is ensuring that customers can play their music on any device."The end users are going to want thatcapability or we're going to stay away," he said.