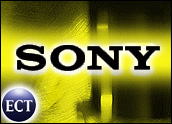 Sony Ericsson unveiled its slimmest Walkman phone ever on Tuesday. It's only 0.38 inches thick and has several new music features.
The matchbook thin device, called the "W880," packs music features into its ultra-thin design with a handset preloaded with Walkman Player 2.0, Disc2Phone music management and TrackID music recognition applications, the company said.
The handset has prepackaged software for managing audio media to transfer music to the mobile device, as well as the playback on the gadget. The W880 also supports Bluetooth for streaming the playback to a wireless Bluetooth headset and comes with a 1 GB Memory Stick Micro card, capable of storing up to 900 songs.
Bells and Whistles
The handset features a 1.8-inch QVGA (quarter video graphics array), 262k TFT (thin-film transistors) display, a 2 megapixel camera and the Bluetooth Music Receiver MBR-100 system.
The accessory uses short-range wireless technology to stream music from the user's phone directly to a home or car stereo, using the phone as a remote control to alter the volume or skip through tracks. The W880 music phone is based on the GSM (Global System for Mobile Communications) standard and supports both the GPRS (General Packet Radio Service) and 3G (third-generation) technologies.
Sony Ericsson, the London-based joint venture between Japanese electronics maker Sony and Swedish telecom equipment vendor Ericsson, also expanded its lineup of low-cost phones, unveiling eight new phones — four on the low end of the price scale and four higher-end models, according to the company.
The lower-end releases include the K200 and K200 camera phones, which include FM radio, and the J110 and J120 candy bar-style phones, which offer basic talk and text functionality.
Although Sony Ericsson is the world's No. 4 mobile phone vendor, it is the fastest-growing, and it has aggressively pushed out new versions of its Walkman and Cyber-shot phones in an effort to gain even more ground. It has sold 20 million Walkman phones and 4.5 million Cyber-shot phones to date, according to the company.
Right Behind the Competition
Sony Ericsson has continued to produce quality high-end market mobile phones, while competition like Motorola's Razr has stagnated, allowing others to grab a slice of the market, noted Daniel Longfield, an analyst with Frost & Sullivan.
"Now consumers tend to recognize different vendors and products more so than when the Razr came out a few years ago," Longfield told TechNewsWorld. "The outlook for Sony Ericsson's product portfolio is moving toward low end, and has much greater potential for reaching a broader market than the Razr or iPhone."
The idea of making mobile devices that offer more digital content and entertainment, such as turning phones into MP3 players, has grown in popularity recently as more manufactures look to sell handsets to an ever-broadening audience, Longfield explained.
Rounding Out the Suite
Sony Ericsson also unveiled the W610, a candy bar-style phone that can store as many as 470 songs on a 512-megabyte memory stick. Like the W880, it has a camera but also features TrackID, which lets the user record a portion of a song and identifies it by name, artist and album.
It's expected to be released during the second quarter of 2007.
Other music phones that have also hit the market this past year are Nokia's N90 and Samsung's MM-A900.