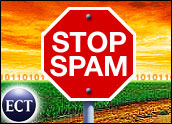 Although a study released today found that 8 of 10 respondents had received unsolicited mobile phone messages and warned that the intrusions will only worsen, one analyst questioned whether the problem was as significant as thestudy made it seem.
"Every form of communication, old and new, gets spammed — from 'voice spam' on the streets of New York City to junk mail in my post office box to telemarketers on phones to e-mail messages to whatever," Pete Lindstrom, research director at Spire Security, told TechNewsWorld.
"The key difference with technology is that spam is extremely cost effective."
Worldwide Survey
The study, conducted by the University of St. Gallen in Switzerland and Intrado, a vendor of emergency communications services, questioned 1,659 mobile phone users and 154 people who work for service providers in Austria, Canada, China, Germany, Saudi Arabia, Singapore, Switzerland and the UnitedStates.
Those surveyed believe the problem will get worse. Of professionals responding to the survey, 83 percent said they believe mobile spam will become a "critical issue" within the next two years.
Lindstrom, however, said providers have reason to pump up worries.
"The mobile phone business is highly competitive and always looking for ways to differentiate or create new services. It is to their benefit to create demand for these products and services and surveys are a good way to do it,"he said. Surveys that find a need for more security, for example, can give a boost to providers with added security features in their mobile products.
Providers Get the Blame
That observation conforms to the study's finding that consumers blame their providers for spam and are more likely to switch companies than to change their phone number.
Consumers also said they consider marketing messages from their own mobile providers to be a form of spam. Aside from the annoyance factor, consumers whose plans charge for calls or text messages received end up paying the bill for the spam.
While respondents said they believe that industry self-regulation is the best way to reduce mobile phone spam, Lindstrom has a simpler answer. "Our best defense is to collectively never reply or respond," he said.
"We should expect this to become a problem in the future — if spammers receivesuccessful responses — although I don't believe it is a big problem today."