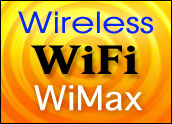 A new survey sponsored by the WiFi Alliance shows that 65 percent of respondents indicate wireless fidelity (WiFi) technology helps them stay in touch with friends and family via tools such as instant messaging and e-mail — not just business associates or customers.
About 1,000 Americans from all income levels and walks of life were polled by survey.com for the WiFi Alliance, a trade group based in Austin, Texas, this month.
"We have seen considerable anecdotal evidence that Wi-Fi can change the way we work, play and live, and these results give us considerable insight into how wireless networking can improve daily life," said Frank Hanzlik, the managing director of the WiFi Alliance, in an e-mail to TechNewsWorld. "As WiFi is now shipped in millions of products and deployed in millions of homes, businesses and hotspots worldwide, the technology has moved beyond the realm of a computer feature. WiFi has fast become a cultural phenomenon."
Hitting the Mainstream
Bolstering that claim is the fact that this year, only six years after the WiFi Alliance coined the term, WiFi was added to the Merriam-Webster New Collegiate Dictionary.
Among other findings of the survey: 68 percent said WiFi technology helps them become more productive at home, doing things like online shopping and banking; and 61 percent said WiFi technology helps them free up time to do other things they want to do.
The survey also shows that 70 percent of current and prospective WiFi users report they are more likely to take their notebook computers when traveling on vacation thanks to the widespread availability of wireless networking hotspots in airports, hotels, parks and restaurants.
"WiFi use has spread dramatically in recent years, and WiFi is now in more than 100 thousand hotspots and millions of homes worldwide," said Hanzlik. "It's not surprising to see that people like to be connected, both for work and for entertainment purposes, when they travel."
Experts said WiFi is popular for leisure travelers, for it furnishes a quick and simple means for them to change flight and hotel reservations, book rental cars and conduct last-minute trip planning activities — in some cases even from an airplane tray table at 30,000 feet.
Consumer Uses
The survey said travelers also find WiFi helps them locate restaurants, gather information on local events and find popular as well as "off-the-beaten-path" attractions. In addition, the technology provides a convenient way to send "wish you were here" e-mails and digital photos only moments after they were taken, the survey said.
"WiFi has moved beyond being simply a productivity solution for road warriors," Hanzlik said. "It offers new freedom to people from all walks of life. With WiFi going into mobile phones and consumer electronics, we expect this trend to continue. Now more than ever, WiFi is truly everywhere."
Other results from the survey include the following:
Sixty eight percent believe WiFi makes or will make them more productive at home by allowing them to more easily accomplish tasks such as paying bills, shopping online and making travel plans. Also according to the survey,
Seventy four percent of Wi-Fi users credit the technology with allowing them to escape from their home offices and work from a number of other locations in or around the house.
The survey comes as new technologies come to market — that will likely continue the trend.
WiFi on the Fly
Vonage this week announced that it is making a combined VoIP and WiFi phone, letting customers make calls in areas covered by wireless hotspots. The company has partnered with UTStarcom to develop the F1000 portable phone handset, configured with Vonage's VoIP service. The F1000 can be bought form Vonage's Web site for $79.99 with a $50 instant rebate.
The handset is being configured with Vonage's standard call features: three-way calling, call waiting, repeat dial on busy, call forwarding, voice mail, caller ID and others. It will include silent and vibrate ring as well as selectable ring tones. The phone's battery will accommodate up to five hours of talk time, 50 hours to 100 hours of standby, and it can be recharged in two hours.
Verizon Airfone said this week that last week's Federal Communications Commission announcement on spectrum auctions opens the door to broadband WiFi service for passengers thousands of feet in the air. Currently, some airlines offer limited WiFi in flight.
"We are pleased with the FCC's efforts to promote the development of broadband services, and we urge the FCC to move as quickly as possible to auction new licenses in the 800 megahertz band," said Bill Pallone, the president of Verizon Airfone. "There are many interested airlines and general aviation operators that share our commitment to this broadband vision."