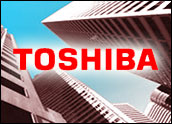 Once a feisty competitor that beat Intel to market with processor innovations and lower costs, chipmaker Advanced Micro Devices (AMD) has lately slumped a bit. That could change, as Japanese electronics giant Toshiba confirmed Tuesday it plans to use AMD processors in some of its laptops.
The deal would pull the plug on an arrangement under which the company is buying chips exclusively from Intel. While the AMD deal is unlikely to significantly alter Intel's status as the world's dominant processor manufacturer, the pact could be a much-needed shot of adrenaline for AMD.
"Any time you get an additional customer, it shines a positive light on the business," IDC analyst Richard Shim told TechNewsWorld. Major computer makers HP and Dell, he noted, recently agreed to install AMD chips in some of their units. Acer also offers a line of systems without Intel inside.
"AMD's mobile business has been somewhat behind in terms of market share," said Shim. "But gradually the dominoes are starting to fall … a lot of these companies that had somewhat exclusively Intel product lines are starting to accept AMD chips now."
Small Chunk, Big Pie
Toshiba reportedly plans to install AMD processors in about 20 percent of the notebooks it sells in the United States and Europe. Toshiba, the world's fourth-largest computer maker, shipped 9.2 units worldwide in 2006, shim said.
The company will use AMD processors in some of its mid-range notebooks, according to reports. The move may allow Toshiba to reduce by at least 10 percent the cost of components.
In a 2005 lawsuit, AMD accused Intel of resorting to exclusionary business practices to monopolize the x86 processor market. The case is pending. In fact, AMD issued some subpoenas just last week.
AMD's image has changed over the years, Shim said, having gone from being viewed as a lower-cost alternative to Intel to its new status as a company that can make similarly priced chips that are equal to, or better, than the market leader. "In the past they have been viewed as a value play, but more recently that position has eroded as they've been able to improve their performance and offer a more complete product," he said.
Ground-Up Approach
Additionally, AMD has taken a grassroots approach to marketing that seems to be working. "AMD has done something different in terms of the way they go to the market," said the analyst. "In the past they used to go to the vendors and try to sell the vendors on using AMD chips. Now they go to retailers and tell them how AMD is able to help push volume through their channel. Then the retailers go to the vendors and try to get them to look into using AMD chips."
While the approach "has proven to be pretty successful," Shim said, he did not know if it was a factor in Toshiba's decision. Most manufacturers feel uncomfortable having just one manufacturer for system components, including processors, he added. "So I think this is a pretty natural move for Toshiba," said Shim. "Particularly as AMD improves their mobile chip product line."
Whether the deal will do much to narrow the gap between AMD and Intel is yet to be seen. "The question here is whether AMD is taking units away from Intel through the Toshiba relationship or is this kind of complementing what's already there," said Shim. "Is it additive or complementary?"