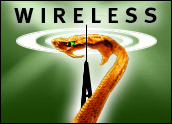 Trend Micro is giving away its antivirus and anti-spam software forsmartphones until June, the company announced today, but how necessary that software is remains unclear.
"It's a solution in search of a problem," analyst Ed Moyle of SecurityCurvetold TechNewsWorld.
Moyle added, however, that the software will provide enterprises with a useful way to gain more control overemployee devices that access their networks.
Trend Micro Mobile Security Version 1.0 for the Windows Mobile 2003operating system is available now. Devices using Symbian 7.0, Pocket PC and Windows Mobile 2003 Second Edition will be supported in starting in January.
Phone Viruses
The software protects against viruses and SMS spam messages. The firstmobile phone worm, Cabir, was discovered in June and targeted phones usingSymbian.
A second virus, Skulls Trojan, also targeted Symbian on Nokia 7610 phones, and last month a variant of Skulls Trojan was discovered. The original version disabled smart-phone functionality, such as SMS and MMSmessaging, Web browsing and the built-in camera. The later variant alsoinfects the phone with Cabir, which uses Bluetooth to copy itself ontodevices as far as 30 feet away.
Diversity Slows Viruses
Because there are so many different phone platforms anddifferent software within the platforms, Moyle said, mobile phone viruses face morebarriers to proliferation. Different model phones within the samefamily often use different software as well.
"To get viruses to spread as quickly as PC viruses, the virus would have tobe pretty intelligent, and most aren't," Moyle explained.
But the consolidation of mobile operating systems and standards will changethat.
"Trend Micro is betting that we will see more viruses as phone platformsstandardize, and [that] users will already be standardized on Trend," he said.
Spam-Blocking
The spam feature of the package may be immediately more interesting, becausebandwidth is money. Software that can prevent unwanted messages from comingthrough will save users cash.
Trend Micro's Version 1.0 will expire at the end of June. After that, userswill have to pay for updates. FB-4, a provider of security applications forSymbian smartphones, includes Virus Guard on some phones sold in NorthAmerica. Airscanner, F-Secure and Symantec also offer versions of mobilesecurity software.
In October Japanese company Japanese NTT DoCoMo andNetwork Associates announced they were working together to develop antivirussoftware for mobile phones.