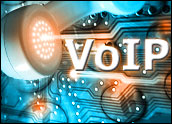 The Internet telephony market in Latin America and South America is poised for considerable growth in the coming years, experts tell TechNewsWorld.
ISP Interlink Global has formed a subsidiary called Interlink Ecuador, and is working with the Ecuadorian millionaire investor Patricio Burbano along with the country's government on the project to provide voice and data services to local corporations, the banking sector and government departments.
Turinco, a publicly traded company controlled by investor Sir John Baring, recently acquired Arvana Networks, a managed voice services provider based in Brazil. The latter had focused its expansion on the Latin American Voice over Internet Protocol (VoIP) market, and the resulting business is expected to continue in the same vein.
Another firm, LatiNode, a global VoIP provider, recently disclosed that it deployed a VoIP transcoder for its Latin American network, expanding VoIP capabilities.
Latin American Network
There are a number of reasons for the increasing interest of phone companies and VoIP providers in the emerging market. The countries, in general, lack "substantial infrastructure for broadband, have a high cost for traditional phone service," said Severino Rivano, vice president of marketing for Interlink Global, based in Miami. What's more, said Rivano, there is also a "definite lack of competition" from major competitors in the region.
Internet telephony requires a broadband Internet connection, as well as a telephone adaptor, or a VoIP-enabled phone that can be plugged right into an online connection. VoIP converts regular analog telephone signals to digital signals, and sends them over the Internet, as well as private networks.
VoIP growth is driven by the emergence — generally — of digital subscriber lines. Latin America is now emerging as a major digital subscriber line (DSL) market, adding 1.2 million subscribers from January to September 2004, a growth in subscribers of more than 72 percent, according to the DSL Forum.
Brazil is leading the way, gaining over 620,000 DSL subscribers, and three countries, Mexico, Argentina and Peru, have experienced more than 50 percent growth since the beginning of the year.
A total of 85.3 million DSL subscribers globally exhibits a growth of more than 39 percent so far in 2004, according to the latest data produced for the DSL Forum by industry analyst Point Topic. DSL — the world's most popular broadband technology — added another 24 million subscribers in the first nine months of 2004, as more than half a million people each week are choosing DSL around the world.
Identifying the Sources
Companies investing in VoIP across Latin America and South America are anticipating that they will generate revenue in several ways. There will be call handling, both inbound and outbound communications. There will be monthly subscriptions, with bundled minutes for national and international calling. There will also be calling cards — for the corporate and consumer markets.
The business plans are considered conservative, not bold, by the entrepreneurs involved in the deals.
"We have limited our capital commitment," said Anastasios Kyriakides, chairman and chief executive officer of Interlink, which was founded in 2002, and already has a presence in North America and the Caribbean.
He added that the company is working with government officials and businesses with an established presence in the markets being cultivated. Revenues should come quickly — but will be small at first. Gross revenues for the rest of this year in Ecuador, for example, are expected to be US$1.8 million, with a net profit of $209,500. That will grow to $13 million next year, with a net profit expected to be $2.6 million.
Interlink's goals are anything but conservative. The company wants to be the "leading VoIP provider in the international marketplace," said Kyriakides.
Tempo Crucial
The companies said that the "time to market" is crucial in Latin America and South America. The idea is to deploy VoIP services over existing data networks, something that most likely does not require new infrastructure to be built. Off-the-shelf digital telephone systems can be plugged into the existing networks there, and customer service can be handled through management software and billing software, a calling card management system, and the like.
There are also start-up VoIP providers who are chasing the U.S. Hispanic market — one that has not been penetrated by other VoIP carriers yet. A firm called Digilinea thinks that the market for U.S. Hispanics may be even larger than all of Latin America and South America combined, because, simply, they have more money to spend than their compadres. More money equals greater market.
Digilinea is participating in a project called IP Libre, which is promoting IP infrastructure in the Spanish-speaking markets of the U.S., the company said.
The company is not just making empty promises, analysts suggest. Research by Halpern Capital, released earlier this year, indicated that Digilinea already controlled 1.3 percent of the global VoIP market, with 18,000 subscribers as of the first quarter of this year.