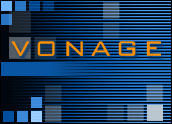 Vonage has taken a step into the WiMax world, making a deal with TowerStream, a provider of high-speed Internet access. The deal is the first of its kind between VoIP and WiMax services.
"TowerStream is not one of the largest providers, so it's a modest deal," Roger Entner, vice president of wireless telecom Ovum, told TechNewsWorld. "It's the first of many deals to come."
The Big Picture
But William Stofega, research manager, IDC, said the deal gives a glimpse of Vonage's business strategy.
"This deal points in new directions that Vonage is going; they want to be seen as more cutting edge," he said. "It differentiates them from some of its competitors, it opens them up to another channel."
TowerStream, which offers service in New York, Los Angeles, Chicago, San Francisco, Boston and several cities in its home state of Rhode Island, will sell Vonage's VoIP in a bundle with its Internet access so that customers can use their VoIP access at WiMax hotspots. Vonage has about 800,000 subscribers, making it the largest VoIP provider in the United States.
Vonage in some ways is at the mercy of its customers' third-party broadband services. The WiMax offering gives Vonage a partnership to offer the connection along with the voice service. WiMax is the wireless standard 802.16 for networks in metropolitan areas.
The deal also gives Vonage a way into the small and medium business market, which is where TowerStream plays.
Telecommunications Shift
Entner said he doesn't see the deal as a threat to other telephony services. "It's not that robust wireless replacement," he said. "It's no issue if the individual isn't nomadic. It's fine when you're sitting inside having the proverbial cup of coffee and not changing WiFi hotspots. But the moment you walk outside and go down the street it will drop. You can't think of it as a cellular replacement."
However, Stofega sees many possibilities for convergence and a shift in the way people and companies use voice services.
"Vonage can bring much cheaper long distance," Stofega said as one example. It also offers traveling area codes. For companies that do business in many states, it may be cheaper to get many local Vonage numbers instead of a toll-free number.
These types of services should have the telecommunications companies and cable companies thinking of ways to evolve. So while this deal may not be a big one, it is a sign of further shakeup in the communications market.