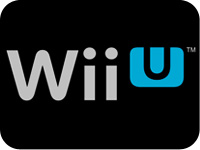 The Wii U's launch has not been without its bumps in the road, to put it kindly. There were reports of users waiting hours to download and install a very large — said to be 5 GB — mandatory firmware update. For some, the wait seemed endless, and they powered off the system before the download was complete. When they powered on again, some found their consoles bricked.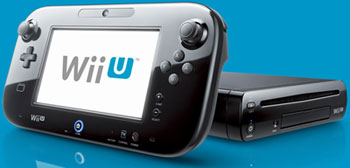 Users took to Twitter to warn against turning off the Wii U during the hours-long update.
"Wii U has stopped functioning before I managed to play a single game. I tried to stop an interminable software update and now… nothing," tweeted Los Angeles Times reporter Ben Fritz.
Now he's looking to sell a "big black paperweight."
Limited Storage
Another complaint has been storage: The basic model has just 8 GB — not enough to support some of the more popular games. Another frustration is that several multimedia features are missing, including Nintendo's TVii service, Amazon Instant Video and Hulu Plus. Presumably users will have additional major download processes in store when they become available.
For all that, the Wii U has largely sold out around the U.S. Now the new worry is that the device may be in short supply for the holiday season.
First Impressions
The Wii U's tech issues have not led to universal condemnation. Its drawbacks are tempered by some decided pluses. For example, a teardown by iFixit left a favorable impression with readers. It appears the Wii U will be easy for the reasonably tech-savvy to repair themselves.
Still, the early glitches have marred the Wii U's introduction to the market.
"Whenever a new product has a major launch, it needs to be perfect," Charles King, principal with Pund-IT, told TechNewsWorld.
"That is especially true in this case since this is the first major Wii product that has launched in the last six years and the only major gaming launch for this holiday season," he said.
Granted, it might be reasonable to expect a certain amount of consumer frustration or confusion with any new device, King acknowledged. "That said, the last thing a consumer tech vendor wants is for customers to open a box, start to download firmware, and then have to twiddle their thumbs for hours."
It's not just unfortunate, King said, but also inexcusable.
Nintendo has warned consumers not to power down the Wii U during the download process. Users on Nintendo's tech forums are advising others to call Nintendo's customer service to set up a repair call if the device becomes bricked.
Nintendo did not respond to our request to comment for this story.