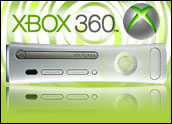 Not to be outdone by Sony's recent — and now somewhat controversial — PlayStation 3 price cut, Microsoft has slashed US$50 off the price of the Xbox 360.
The price reduction, which goes into effect Wednesday, applies to Xbox 360s sold by retailers in the United States, said Microsoft.
In announcing the price reduction, Microsoft also heralded the forthcoming release by Electronic Arts of "Madden NFL '08." The new version of the football series, described by Microsoft as the top-selling game of 2006 and of the past decade, will go on sale Aug. 14.
No Surprise
The Xbox 360 price reduction was rumored for several weeks, noted Envisioneering gaming analyst Richard Doherty.
"It was actually expected back at the E3 (Electronic Entertainment Expo) four weeks ago," Doherty told TechNewsWorld. The rumors were bolstered by the unauthorized distribution by bloggers of blurry photos of an advertising campaign for the reduced-price consoles.
There is something to be said for being able to hold off this long when it comes to cutting the price of the Xbox 360, suggested one Microsoft executive.
"The fact that we have been able to keep our launch price longer than any other console while retaining our leadership position demonstrates that consumers believe in the value of Xbox 360," said Mitch Koch, the corporate vice president of Microsoft's global retail sales and marketing group in the entertainment and devices division.
Several Versions
With the new pricing structure, the basic Xbox 360 Core System will sell for about $280. The next step up the ladder will be an Xbox package costing about $350 that comes with a 20 GB hard drive, a wireless controller, a headset and more.
The all-black Xbox 360 Elite, equipped with a 120 GB hard drive, will cost about $450.
Additionally, in anticipation of its launch, Microsoft will be selling in September a green and gold "Halo 3" Special Edition Xbox 360 console. This $400 package will include a matching wireless controller, a 20 GB hard drive, a headset and a play-and-charge kit, said Microsoft.
Citing NPD Group figures, Microsoft noted the Xbox 360 platform is achieving a "record-setting attach rate of 6.1 games per console sold," and is proving to be the "home of the best games and entertainment at the best value."
PlayStation Shenanigans
The Xbox 360 price cut announcement comes a month after Sony trimmed the price of its 60 GB PlayStation 3 to about $500 — a reduction of $100 — but said it was introducing an 80 GB version that will sell for $600. That move has come under fire from observers who, citing some Sony executives' statements, figure the vendor is discontinuing production of the 60 GB model.
Remaining above the fray is Nintendo, whose Wii — the least expensive of the new gaming consoles — remains priced at $250 and continues to outsell both Sony's and Microsoft's competing units.
Microsoft's price cut was a smart business move, JupiterResearch gaming analyst Michael Gartenberg said.
"At this point in game console cycle, a price cut isn't surprising," he told TechNewsWorld. "They'll attract more consumers to make the purchase, so it is something that makes sense for Microsoft to do at this time. But it's not something we are likely to see matched by Nintendo. The Wii is already the lowest-priced and hardest to get at any price, so there's no incentive for Nintendo to cut the price right now."
Prospective PlayStation 3 owners shouldn't expect Sony to do any further price cutting, Gartenberg said. "Sony already adjusted their prices going forward for the holidays," he said. "I don't think we are going to see a price war."
Almost a Money-Maker
Microsoft has yet to reach profitability with the Xbox 360 but could do so next year, Gartenberg said.
"I think the price cut is going to help the effort, overall," he said. "It's about getting more consoles out there and more services sold. It's still very much a land grab in terms of getting consumers on-board with the technology and making those initial purchases."
The Xbox 360 is approaching profitability, Doherty said.
"The price cut probably puts Microsoft just underwater, in snorkel range, in profit on Xbox hardware this year," said Doherty. "At $400 it was making a little bit of profit. They're probably going to be snorkeling until Christmas, but they're not drowning."