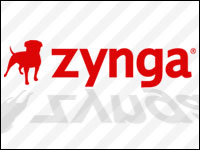 Zynga rolled out "FarmVille 2" on Facebook this week — but if "FarmVille" fans were expecting an enhanced version of the same familiar game, they were in for a surprise. The two versions have little in common.
For starters, "FarmVille 2" is the first Zynga game to be built entirely in 3D. The theme of the game is also different: In "FarmVille 2," players journey to the countryside to their old family farm with the goal of making it thrive again. They harvest crops and get cute — and highly individual — animals for rewards. They can make goods to sell in their roadside stand or to their local grocer.
Different Features
"FarmVille 2" also puts a significant amount of focus on friends and social interactions; interacting with friends is the quickest way to advance in the game. "Farm Helpers" is a new feature that lets players invite their friends over to their farms and get them to join in the game.
Water is important in "FarmVille 2." Players use wells to gather water and then nurture their crops and animals. They sell milk and cheese in roadside stands. Eventually, players are able to grow huge crops to compete with their friends.
The control interface is different. Players use their mouse like a paintbrush to interact in the game by planting seeds or watering crops. They can also right click — a first for a Zynga game — to pick up, move and rotate objects on their farm.
New characters include "Marie," a farm girl who helps out the players in the beginning, and retired engineer-turned-gentleman farmer "Walther Thorncroft." "Cornelius" is the local grocer who gives players daily challenges to harvest crops for his general store.
Another first for the FarmVille 2: It is available in 16 languages, instead of just English.
Will It Help?
It is debatable how much one game can help Zynga in the big picture. The social game maker has been struggling for some time, and efforts to right its financial ship have proven to be less than successful, as its latest earnings showed.
For Q2 it reported a net loss of more than US$22.8 billion, or 3 cents per share.
However, "FarmVille" is an iconic title for the company, and its brand appeal is bound to attract new and old fans — that certainly is what Zynga is hoping will happen.
In its last quarterly earnings report, Zynga blamed Facebook in part for its losses, as the changes it made to the way it promotes games favor new launches. The lure of the name "FarmVille," coupled with its new features and premise, could give the game a boost on Facebook.
Recreating Success
Recreating success with a sequel is very difficult, though, noted David Johnson, principal with Strategic Vision.
"You can only be original the first time, and after that it becomes hard to create buzz again," he told TechNewsWorld.
Attempting to reinvigorate the "FarmVille" franchise again is not a great idea, in Johnson's view, as the name has become stale for many.
"People have been bombarded with "FarmVille" requests over the years, and they are worn out by it, he pointed out. "They won't necessarily realize that this is a different game."
Conversely, diehard "FarmVille" gamers — and they still exist — may be disappointed that this is not the same game.
"With the same name, one will expect that the game is the same, but just better and more enhanced," Johnson said. "Given all of these factors, I think Zynga would have been far better off launching the new game with a new name."
The Mobile Lure
In the end, Zynga will probably realize a net positive effect from "FarmVille 2" — but not enough to give it the necessary oomph it needs in the stock market, Peter Cohan of Peter S. Cohan & Associates told TechNewsWorld.
"It will help — but not enough to make up for its recent losses," he said.
There are some people who are over "FarmVille" and won't be coming back, Cohan added. Others, though, will — especially because this version is also available for mobile devices.
"So that will lead to some modest increase in the number of users," he predicted. "Then we have to ask another question: Will Facebook be able to monetize these new users in order for Zynga to get some revenue from them?"
Zynga did not respond to our request for further details.